NEWS
'Survivor's Remorse''s Season 3 Premiere, 'Bring It' And More To Watch On TV This Weekend!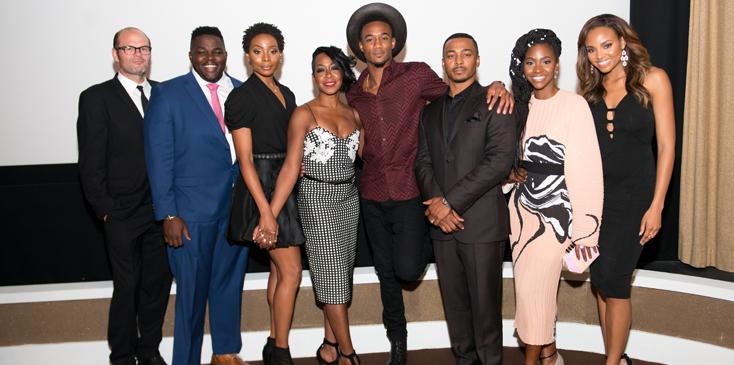 Survivor's Remorse — July 24 at 10 p.m. SET on Starz
The hit show returns for its third season, with the first two episodes of the season airing back-to-back!
Bring It — July 22 at 9 p.m. EST on Lifetime
It's a summer full of surprises for the Dancing Dolls as each week Miss D must battle the girls and their parents to raise the bar and deliver the very best performances. Tensions rise as the Dolls build up to the Summer Slam, their first-ever national tour, and a very personal dance-off between Miss D and a key rival. The Rap Game's Lil Niqo and celebrity choreographer Todrick Hall will also make special guest appearances.
Article continues below advertisement
The Rap Game — July 22 at 10 p.m. EST on Lifetime
Jermaine Dupri kicks off the show's second season as he mentors a new class of young artists. The producer and rapper enlists the support from some of the most successful artists in the music industry including iconic singer Mariah Carey and legendary rappers Snoop Dogg, Timbaland, Nelly, Bow Wow, Monica, DaBrat, Flo Rida and producers, Bryan-Michael Cox, Zaytoven and Mike Kalombo.
Indiscretion — July 23 at 9 p.m. EST on Lifetime
The thriller follows psychiatrist Veronica Simon as she engages in a weekend fling with Victor, an alluring young sculptor, while her husband and daughter are away. But after Veronica calls off the affair, Victor refuses to let go and will stop at nothing to have Veronica all for himself.
Secrets of America's Favorite Places — July 24 at 6 p.m. EST on Discovery Family Channel
What was it really like to do hard time in America's most notorious prison? One of the last surviving former Alcatraz inmates gives his first-ever TV interview and shatters many myths surrounding the famous prison. Meet a U.S. Marshal who is still investigating The Great Escape of 1962 during which three inmates vanished from the island and were never seen again.