NEWS
Susan Sarandon Opens Up on Never Marrying Tim Robbins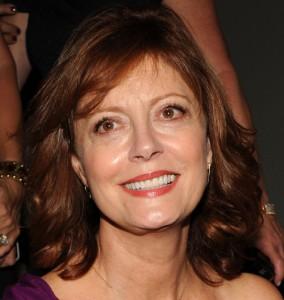 Susan Sarandon has been married, lived with ex-partner Tim Robbins for 20 years and is now embarking on a new single live at 63. The Oscar-winning actress recently opened up to UK's Telegraph about her split from Tim, why she never married him and her first marriage to Chris Sarandon at 20.
"I've always liked the idea of choosing to be with somebody. I thought that if you didn't get married you wouldn't take each other for granted as easily," Susan told the Telegraph, via Huffington Post, of why she never married Tim. "I don't know if after twenty-something years that was still true."
Article continues below advertisement
OK! GALLERY: WALL STREET 2 PREMIERE: THE STARS NEVER SLEEP
Tim and Susan split last December after 20 years together.
"People were coming up to me in the street and saying, 'I cried and cried when I heard.' Well, I was sadder! I didn't think it would ever happen, either... You bring people into your life at certain times," the actress said. "Maybe you have a relationship to have children and you realize that it's fulfilled after that point."
As far as her only marriage to Chris at 20, Susan said, "He was the first person I ever had sex with and my best friend. I married so young but took it very seriously; I never had that kind of free-love 1960s."
"I was slow to lose my virginity," she added. "In fact, throughout my life I've been with so few people; I'm one of those serial monogamists. I was never that wild, although I was a bit of a hippie chick. I think I probably still am a hippie chick."
Susan has been reportedly linked to her young ping-pong club business partner, Jonathan Bricklin, but declined to comment on their relationship.