NEWS
Susan Sarandon's Amazing Birthday Gift!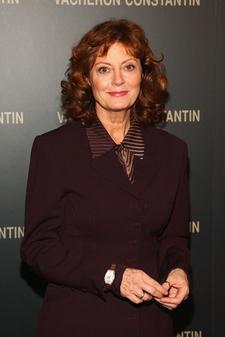 Apparently a nice new pair of socks isn't a good enough birthday gift for Susan Sarandon's husband.
Instead, she surprised Tim Robbins on his 50th birthday with a movie that had taken her a year to produce!
As well as messages from, amongst others, Clint Eastwood, Bruce Springsteen, Kevin Costner and Jack Black -- plus a skit by Jon Stewart and Stephen Colbert -- Susan even managed to dig up ancient footage of the Shawshank star at camp!
Article continues below advertisement
"He was so shocked," Susan told OK! at a Vacheron Constantin party in New York, "it almost killed him! I was very proud of myself."
You better get thinking Tim, because that's a tough gift to follow!
By Oliver Coleman