NEWS
Sylvester Stallone Reportedly Accused Of Sexually Assaulting 16-Year-Old Girl In Police Report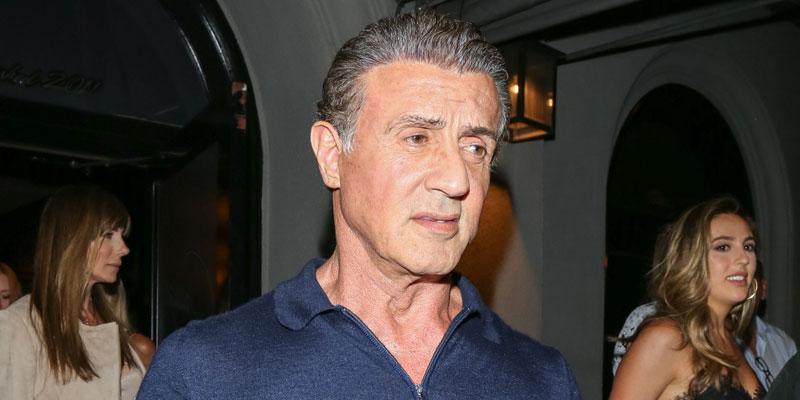 Sylvester Stallone has been accused of sexually assaulting a 16-year-old girl at hotel in Las Vegas in 1986 in a police report.
According to reports, the victim's statement to the police in a bombshell police report indicates that the actor was filming Over the Top in the city when he became friendly with the teenage fan.
After asking Sylvester for his autograph, the girl claimed the actor's bodyguard Michael "Mike" De Luca gave her keys to a hotel room, where she went and met Sylvester later that night.
Article continues below advertisement
The report allegedly states that the girl claimed that she and Sylvester tried to engage in intercourse while his bodyguard waited in the bathroom. The girl said Sylvester remarked on how she was "very tight" and "only kept it in for a few seconds" before asking if she'd ever had sex with two men at the same time.
The girl alleged that Sylvester then brought Mike into the bedroom, who "forced her head down onto his penis" and then "had vaginal sex with her." Sylvester then allegedly also "made her give him a blow job."
MORE ON:
Sylvester Stallone
The girl reportedly told police that Sylvester said "they would have to beat her head in" if she ever told anyone about the incident because both men were married.
Police allegedly noted in the report that the girl "became emotionally upset numerous times, crying and sobbing" while recounting her story. The girl told police "she did not want to have any type of sexual contact with the bodyguard, but felt she had no choice in the matter."
According to reports, the girl signed a no prosecution form and the matter was dropped. "I'm kind of scared and I'm very ashamed. I don't want anybody else to have that happen to them, but I don't want to prosecute," she allegedly told police.