NEWS
Tamar Braxton Gets 'Ridiculed' On Delta Flight: See The Video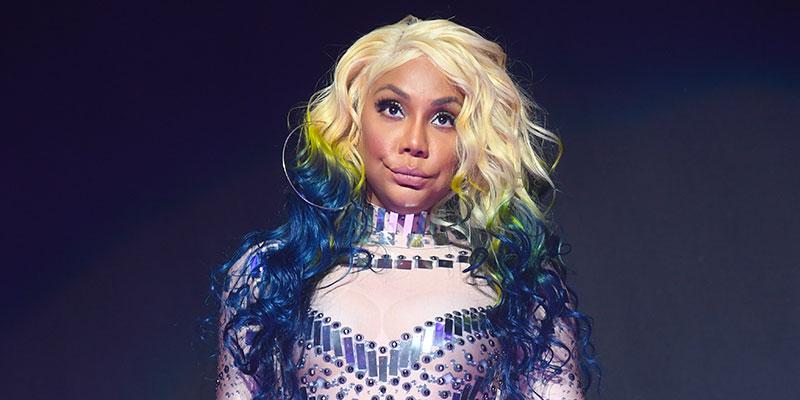 A Delta pilot was clearly not a fan of Tamar Braxton, as the man in question "ridiculed" the "Love & War" singer before a flight took off over the weekend.
Tamar's sister Towanda recorded the incident and uploaded it to her Instagram on Saturday.
She turned the comments section off for the post but wrote a strongly worded caption that went along with the clip. "@tamarbraxton got ridiculed by a pilot for flying while black on Delta. Wow! I guess being a diamond and double million miler don't matter... @delta Shame on you #WhyArePeopleSoMad #flyingwhileblack #smh."
Article continues below advertisement
"Here's how this works," the pilot boldly told Tamar. "My flight attendants work for me. They give orders that come from me, OK? And so if you get an instruction from a flight attendant, I need to know that you are willing and able to do what you are told to do. Are you willing and able to do what you are told to do by a flight attendant? Don't ask my any questions… answer yes or no." Tamar, who sounded dumbfounded about the whole situation, said "yes" which was followed by the pilot saying "OK, thank you" before he stormed away.
After he left, Tamar and Towanda mumble about what to do, with the latter saying "Tamar, we should get off of this plane." The video ended after that.
Delta responded to the incident on Twitter Saturday afternoon, saying "Towanda, our employees reflect our culture of treating all people with dignity and respect, and if we aren't doing that, we aren't doing our job. We're looking into it now. Please DM here for additional assistance."
Watch the clip above! Do you think the pilot should be fired for how he talked to Tamar? Sound off in the comments.