NEWS
Celeb-Approved Recipe: How to Make the Crispy Orange Chicken LC Likes at TAO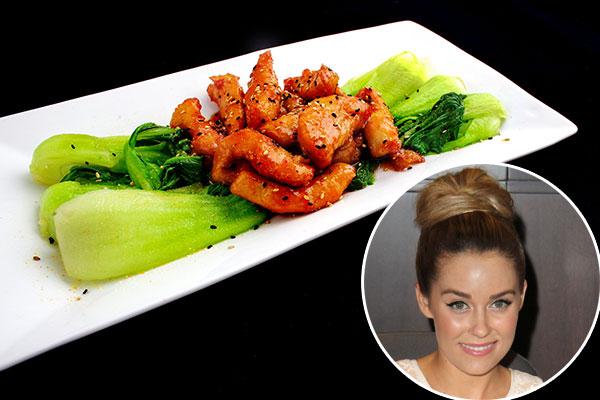 TAO is pretty much the hottest Asian restaurant on the scene right now. With a serious culinary footprint on Vegas and two locations in NYC, they're not only responsible for the coolest parties and celeb-hosted dinners (Lauren Conrad just threw her little brother's birthday there), but some super-innovative cuisine that will leave you dreaming about tiny dim sum delicacies way after you've left the Buddha-decorated space. Chef Marc Marrone sat down with us to talk food trucks, catering private jets, and the ingredients one should always have on hand, in this interview.
Article continues below advertisement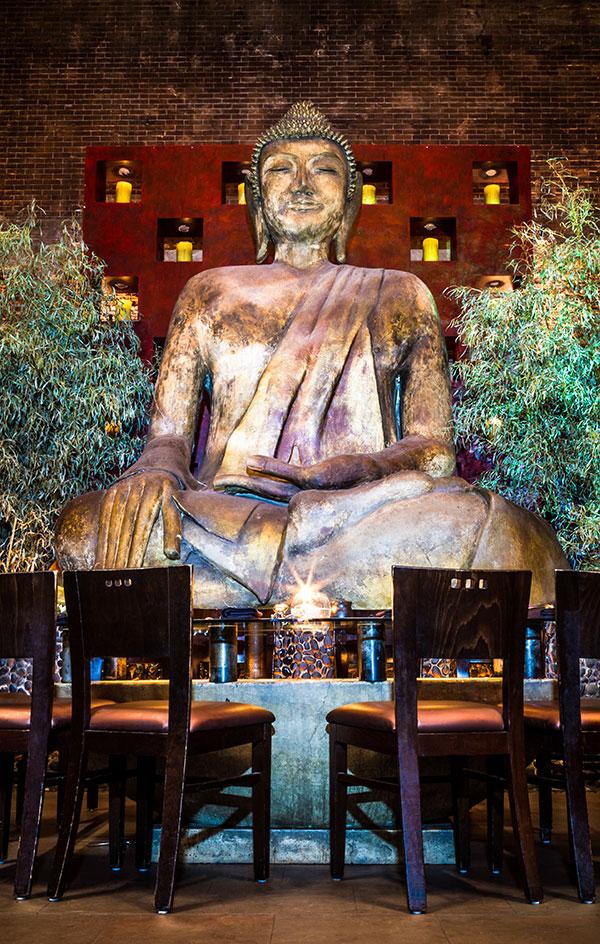 OK!: What's your favorite thing to make on the menu?
Marc Marrone: Any of the fried rice dishes. It's a seemingly simple dish, but to execute it the right way is all about the proper technique on the wok. I enjoy making anything that requires a skill set outside "normal" cooking techniques.
OK!: Who's the best celeb you've ever cooked for?
MM: Diddy loves TAO's food so much, that on one trip to Vegas, he wanted to enjoy it on his jet ride home. He ordered a bunch of stuff to go in lieu of normal catering—what better way to enjoy it than on a private jet!
OK!: Name the craziest thing that's ever happened in your kitchen:
MM: TAO is fortunate enough to be super-busy almost every night of the week. The nights that stand out are the ones when we have over 1,400 covers with high-profile VIPs and every time you turn around to speak to a manager about a table, you turn back to a stack of orders that just keep coming. Staying focused, organized and commanding the entire crew to execute and stay on time is "crazy" every time.
Article continues below advertisement
OK!: What's your philosophy behind the menu at TAO?
MM: To take classic dishes from China, Thailand, and Japan and put the "TAO sizzle" on them. The food should be as flavorful, fun and as over-the-top as the beautiful venue and decor we have.
OK!: As the chef of one of the trendiest restaurants in Vegas, how do you never lose the momentum?
MM: Always staying up on food trends is important—do a lot of reading and research and see what classics are coming out of other countries and put our special twist on it. And eat…a lot. It's important to push yourself in any art or profession; you need to be your own worst critic.
OK!: What's your favorite dim sum/Asian food truck?
MM: My favorite Asian food truck is the Fuku Burger truck here in Vegas, it has a fun Asian twist and they utilize a lot of authentic Asian ingredients.
OK!: Name the ingredients you always have on hand:
MM: Any kind of sambal, and sweet soy sauce.
OK!: Finish this sentence: If I weren't a chef, I'd be...
MM: A very bored person doing something he doesn't like.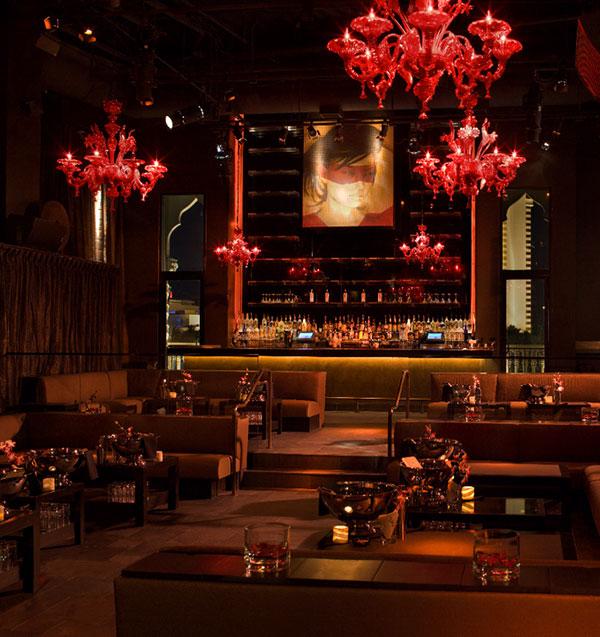 Lauren Conrad noshed on TAO's Crispy Orange chicken at her little bro's b-day party and we scored the top-secret recipe for you to recreate and enjoy at home!
Crispy Orange Chicken
Ingredients (Recipes for Each Below)
7 oz. Chicken Breast (Marinated, Fried)
3 oz. Orange Sauce
4 oz. Baby Bok Choy
Chicken Marinade
5 lbs Chicken breasts cut into finger-sized pieces
1 oz. Sugar
.75 oz. Kosher Salt
2oz. Shao Shing Wine
1 egg
4 oz. Water
Method
Mix all ingredients together.
Marinate for 4 hours.
Remove from marinade.
Dredge marinated chicken in potato starch.
Deep-fry until crispy.

Orange Sauce
15 oz. Red vinegar
8 oz. Dark vinegar
9 oz. Oyster Sauce
1.25 qt Sugar
12 oz. Ketchup
.75 oz. Chicken Powder
2.5 lbs Orange Marmalade
6 oz. Triple Sec
Method
Mix all ingredients together; make sure all sugar is dissolved.
To Finish Dish
Heat wok and add crispy chicken pieces.
Toss for a few moments to get the wok flavor.
Add orange sauce and toss till well coated.
Heat Baby Bok Choy in hot water.
Place Baby Bok Choy in the middle of a rectangle plate.
On the left side, place the orange chicken.

Have you ever been to TAO? Would you make this chicken at home? Leave a comment below or tweet us @OKMagazine!