NEWS
OK! Exclusive: Tara Wallace Reveals LHHNY Pregnancy Secrets And Why She Doesn't 'Owe Anything' To Amina Buddafly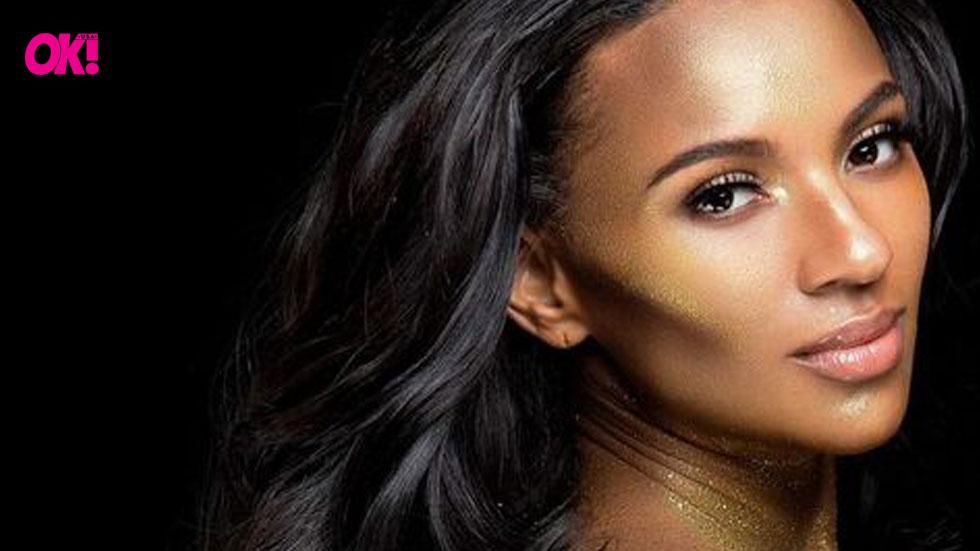 We thought we'd seen the peak of the Love & Hip Hop: New York drama in Tara Wallace and Peter Gunz's troubled relationship as the show's fifth season came to a close last year — with the exes and Gunz's wife, Amina Buddafly, finally seeming to call a truce in their exhausting lovers quarrel! But as talk began to swirl ahead of LHHNY's Season 6 premiere that Wallace was possibly pregnant with her third child with Gunz — whose real name legal name is Peter Pankey — the actress became the focus of yet another round of harsh critiques regarding her complicated 13-year relationship with the rapper.
Article continues below advertisement
Though most would consider sharing such a major secret on national television quite the daunting task, Wallace admitted that making her pregnancy announcement on LHHNY was the easy part.
"When you have a child coming into the world, you have to start adjusting and reprogramming your brain for all the things you have to do and how are you going to balance making sure that every child gets enough attention," she told OKMagazine.com. "All of those things were what scared me more than coming out on TV. Because no matter what you do, someone will always have something to say or criticize because they don't have the opportunity to see your life from morning until night and the years that you live it."
Article continues below advertisement
OKMagazine.com: How have you approached the topic of co-parenting with Peter and making sure you are doing what's best for your children?
Tara Wallace: That's a real conversation that has to be had. Serious thought has to go into that because we are bringing another life into this world. Peter has other children. We're about to have another baby. This is something that wasn't planned.
What gets missed out of a lot of this is that because we've only see the downward spiral of my relationship with Peter, we've never seen how we co-parent or how we get along when we're happy. We've only seen all of this negative stuff. People base that as what I did for 13 years. And that's not the case. If that's what I did for 13 years, I would have walked away a long time ago.
Article continues below advertisement
Peter and I planned our lives together. We planned children before, we planned things around those children. Not saying he kept up with that or we didn't fall short of that at some point. But the walking away process has been a process. I didn't fall in love with him over night and I didn't fall out of love with him overnight. So it's been a battle. I'm a real person. This is a person that I was faithful to for a very very long time. And as much as we would want to, when someone hurts us, shut it off like, that's not real life.
OKMagazine.com: How has he handled the news since you told him that you two are pregnant with your third child together?
Wallace: In that, it was, "You're having a baby." And I also have to say, "I know he has to take a moment to process that and how it's going to effect his life." What I try to do is be very patient and not judgmental because we are in a different place. I kind of gave him his space to kind of deal with it and come to terms with it.
Article continues below advertisement
I know where we are. I've accepted it. This is not what we planned. But this is what it is. I was able to just back away and say, "You know what? I'm going to spend as much time as I can thinking and focusing and meditating on positivity and not just what I think the ideal relationship should have been for us."
OKMagazine.com: So are you and Peter done when it comes to your romantic relationship?
Wallace: At the end of the day, there are some elements of this relationship that I feel have come to an end, whether I'm pregnant or not. It is just about co-parenting and still having a relationship with him in spite of what everyone says, I try not to feed into that because no one really knows.
I'm just focusing on not trying to make this work as a couple but how are we going to make this work so it's still emotionally healthy for our children. That's the most important thing.
Thus far, with the way that everything happened and how abrupt it happened, we've done a pretty good job in terms of making sure we're spending our time with the children. He makes a huge effort to be here like he's always been. And I try to make a huge effort to make that a comfortable place and not just be angry about what happened.
Article continues below advertisement
OKMagazine.com: So you'd say you are definitely cordial with Peter at this point?
Wallace: Right now, we are not together, but we get along. We talk about what's to come. He just said to me the other day, "You know, in 2016, the one thing that I look forward to is seeing this baby and loving this baby." At this moment, we've pretty much accepted it and are just looking forward to bringing this life into the world and hoping and praying we're having a healthy baby. That's all that matters.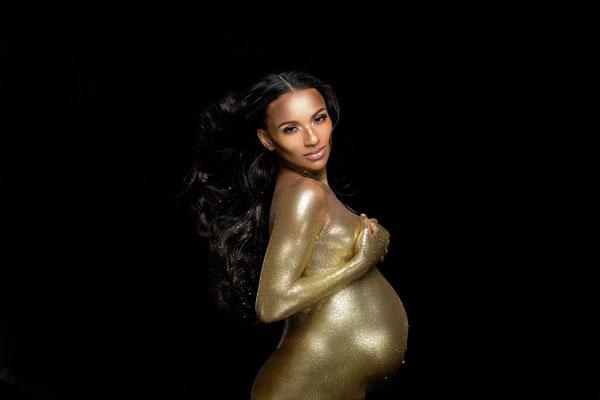 OKMagazine.com: Now you've faced a large amount of criticism over the fact you got pregnant by Peter while he's still married to his wife Amina. Do you think you owe Amina anything?
I don't feel like I owe her anything. I've given her the respect as a woman. We've had our catfights, as you've seen on the show. But when it comes to me speaking to her and her relationship with Peter, especially once she got pregnant, all you can hope for when a woman gets pregnant is she has a healthy baby. And I left it at that.
Article continues below advertisement
People have to own their own things that they've done to make confusion in their lives. I have to own mine. Everybody has to own theirs. So you can't now put off that you can't understand a woman loving a man after all of these years. But you want me to understand why it's hard for you to walk away after a year and a half once you find out he has a full blown family. It may not have all the pieces as another family. Every family is a work in progress. Everything is never perfect. However, it's still something you chose to be a part of. You can't now put that off on me and what I should have done when we all have a platform to do what we wanted to do.
OKMagazine.com: What do you hope will come from you sharing this pregnancy journey on LHHNY?
Wallace: The one great thing about it is there are a lot of women that have this story. Unfortunately, as women, because we are so loving and we are emotional beings, we want to be hard and just shut off and hope that the next woman can do it. People just kind of live vicariously through it, hoping that they don't have to see the weak side of themselves that's loving and a little bit more tender. That's why we're different from men. They don't want to have to see that.
Article continues below advertisement
You just want to show him that you never have to look back again. But at the end of the day we're just not made like that. We're not built like that. And this is just a part of my process. I'm still not saying, "No. You have to come home and be here." I want to just co-parent and let's just take it day by day.
OKMagazine.com: What do you think is one of the biggest misconceptions about your relationship with Peter?
Wallace: With our story, there are so many levels and it's so complex. I'm sure even for a producer, they are just emotionally drained trying to find a way to tell it. Sometimes I'll talk to a producer and say, "Let me get my coffee before I talk to you because I don't even know where this is going today."
With all these complexities, I would say there's a misconception that I'm wrong in a way. I have a right to be hurt by what happened to me. But the one thing that I've done is kept it on the right person. I said, "Well. Okay, Amina, you." But I've also said, "You don't owe me anything. Peter this is on you." That's where I've kept all of that energy.
But this particular season, the misconception is just that I do things for Peter. I did the move. Everything that I pretty much do, which is now the joke — and I laugh at it too — is for the kids. And that's kind of what it is and how it is. My children didn't ask to be here. But the one thing that is guaranteed is their emotional health, their physical health and them very much so having a voice. Demanding that Peter be a part of their lives, as he should be, is something that I will always fight for in spite of whatever else he has going on. I don't have to do things to appease him. I think that wherever I am, he will come. I don't have to go to him. I don't have to move closer to him to be with him.