NEWS
Tatum O'Neal Responds to Farrah Fawcett's Oscar Snub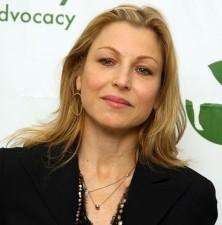 Ryan O'Neal isn't the only member of his family devastated by Farrah Fawcett's omission from the Oscar memorial reel; his daughter Tatum has come out to slam the Academy Awards for its oversight.
"On behalf of myself, my father, Ryan O'Neal, and my entire family, we are deeply saddened that a truly beautiful and talented actress Farrah Fawcett was not included in the memorial montage during the 82nd Academy Awards," she said in a statement.
Article continues below advertisement
OK! NEWS: FARRAH FAWCETT LEFT OUT OF OSCARS IN MEMORIAM TRIBUTE
"We are bereft with this exclusion of such an international icon who inspired so many for so many reasons. Beautiful, talented Farrah will never be forgotten by her family and amazing fans."
The Academy, meanwhile, refuses to apologize for missing Farrah but featuring Michael Jackson, who had far less movie experience.
"I would not say that it was an oversight," Leslie Unger, spokeswoman for the Academy of Motion Picture Arts and Sciences, told E! News. "No matter how carefully and how conscientiously people address who is included, there are people who just simply can't be."
She added: "In any given year there will always be some people that other people think should have been included and that there's more justification for one person versus another," says Unger. "It is impossible to include everybody."