NEWS
Tatum's Pet Groomer: "She Loved That Dog"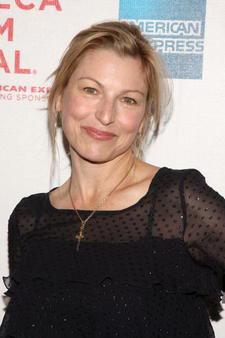 Tatum O'Neal's attachment to her late dog, Lena, was definitely what pushed her over the edge and on the fringe of relapsing, her dog groomer tells OK!.
Jorge Bendersky, celebrity groomer at New York Dog Spa and Hotel, and currently appearing on Animal Planet's Groomer Has It, backs up the Oscar winner's explanation that she tried to by crack cocaine because she was of her 16-year-old Scottish terrier.
Article continues below advertisement
"She loved that dog," Jorge tells OK!. "She would bring her here super-often. I have so many clients, I can see them going through stuff with their dog; it's devastating. And somebody who has the inclination, or had a path with some trouble, it could push you over the edge, more when you are attached to the dog as you are."
Tatum's devotion to Lena, who passed from cancer, knew no bounds, Jorge says.
"She always kept the dog perfect. She would bring it and pick it up herself," he reveals. "It's hard, you see what you see in the media, but the other side, you know hands-on how devoted she was with her dog. I'm used to seeing what pet owners go through when their dogs get old or sick."
Jorge last talked to Tatum a few months ago, discussing Lena's health. The 44-year-old former child star had ceased bringing Lena in due to her frail state. Though he has not spoken with Tatum, who documented her drug-addled past in A Paper Life, since Lena's passing three weeks ago, Jorge insists he saw no signs of trouble in Tatum in the past.
"I remember when we went to dinner and I asked if it was alright to mention her as my client, she would immediately answer," he says. "Or if I would invite her to an event, she couldn't come because she was in L.A., she will always answer. She was super-attentive. It's hard... Tatum's life hasn't been very easy."
By Delaina Dixon