NEWS
Taylor Armstrong Is "Single" & "Just Friends" With Matt Nordegren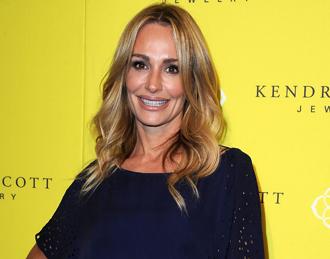 Rumors have been raging that Taylor Armstrong has already moved on from the loss of her husband Russell Armstrong with a new man, Eligible Dallas star Matt Nordegren. But Taylor has put the rumors to rest, revealing at a charity fashion show in L.A. that she is indeed single.
Taylor told reporters at the California Dreaming Fashion Celebration that she is "single" and is "just friends" with Matt.
But an inside source at the fashion show tells OK! when Matt saw Taylor on the runway, "his eyes lit up like magic."
Article continues below advertisement
"He seemed so into her walking down the runway as she joked around on stage," a source tells OK!.
Taylor and Matt did not sit together at the fete.
And for now, Taylor is focused on moving on with her life, since the tragic suicide of her husband Russell in August.
She told Access Hollywood in an interview Thursday that Matt is "not" her boyfriend.
"He is very sweet, and just as handsome as can be," Taylor said. "He's such a great guy, and we're friends, we have mutual friends in Dallas."
She added: "We end up running in the same circle whenever we see one another, but he also has a wonderful foundation, called The Leadership Foundation, and I work with domestic violence. We're trying to partner on some charitable efforts," she continued. "He's cute as a button, but no."
Does Taylor plan to pick up her dating game?
"No. It's too soon," she shared "I need some more time."