NEWS
Taylor Jacobson on Ex-Boss Rachel Zoe: "We Are Divorced"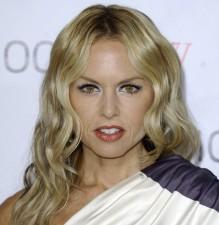 Rachel Zoe repeatedly described her former assistant Taylor Jacobson as "her rock," but that cuts no ice with the platinum blonde stylist who insists she and the red carpet maven aren't in contact.
"I no longer work for Rachel, we separated. We are divorced," Taylor tells E! News. "I'm not in touch with anyone. It's done."
Taylor, who started working for the super-stylist in 2005, announced she was leaving her job — and her starring role on Rachel's Bravo reality show, The Rachel Zoe Project — via Twitter, Nov. 6.
Article continues below advertisement
"Today is an end of an era and a beginning of a new professional chapter," she Tweeted. "Looking forward to what the future brings...!!!"
Will she be watching Brad Goreski fawning over her old boss? And Rachel's uber-patient husband Rodger Berman handling one of his wife's crises on the show?
"I never watch it ever. Never, ever, ever!" she states. "I've never seen a whole episode, I've seen clips but that's all.
"It wasn't entertaining to me because it was just my job and it was just being filmed so I didn't see a reason to watch it."