NEWS
Taylor Lautner to Premiere 'Abduction' Trailer & Answer Fan Question on MTV!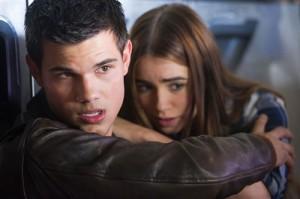 We've been hearing a lot about Robert Pattinson and Kristen Stewart lately, but Taylor Lautner news has been relatively quiet — until now! Taylor will premiering the first trailer from his upcoming action movie, Abduction, on MTV on April 13!
OK! NEWS: TAYLOR LAUTNER STILL LOOKS HOT IN NEW ABDUCTION STILLS!
Just like MTV did with Rob in "MTV First: Robert Pattinson," Taylor will be taking over MTV with "MTV First: Taylor Lautner."
Article continues below advertisement
Airing online as well as TV, Taylor will debut the trailer for Abduction on Wednesday, April 13 at 7:56 p.m. ET.
In the film, Taylor stars as a teen who finds his baby picture on a missing-persons website and finds himself in a world of spies when he tries to contact his birth parents. Also starring in Abduction are Lily Collins, Alfred Molina, Sigourney Weaver, Jason Isaacs and Maria Bello.
After the trailer, Taylor will stay and chat for 30-minute after answering fan questions!