NEWS
Taylor Lautner Teams Up With Gus Van Sant for New Indie Film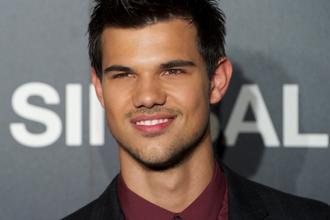 Taylor Lautner is going Indie!
According to The Hollywood Reporter, Taylor is signing on to work with director Gus Van Sant for a new small-budget film.
The Twilight hottie will reportedly produce the project through his production company, Quick Six, which he runs with his father.
The indie flick will reportedly be based on a nonfiction article that appeared in The New Yorker.
Taylor and Gus working together explains the photos of them having dinner with screenwriter Lance Ian Black that started some controversy.
Article continues below advertisement
In an interview with GQ Australia, Taylor was asked if Gus and Lance, who are both gay, hit on him during their dinner.
"It's not a coincidence that there was a writer, a director and an actor at dinner," Taylor told the magazine (via MTV News). "No, definitely not. I think they know I'm straight. But they're great guys. They're a lot of fun."
GQ Austalia has since apologized for the question and it looks like we now know why Taylor had that meeting!