NEWS
Taylor Swift Doesn't Think She's a Star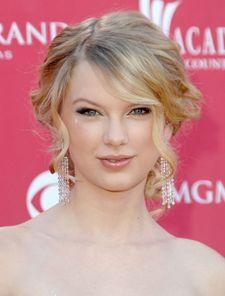 Already a huge star, Taylor Swift tells OK! she sometimes can't believe how quickly she's risen to fame.
"I'm blown away by it," she told OK! at the 2008 Academy of Country Music Awards. "I still wake up and say, 'Are you kidding? I get to do this?'"
As for her time at the ACMA's she says, "I'm looking forward to hanging out with Kellie Pickler and Carrie Underwood and seeing them again."
During her time at the OK! Corral she watched in amazement as a stand-in accepted her award for her, while she scooped up gifts from the lounge during a run-through of the show. "She's very exuberant," Swift said of the stand-in.
Article continues below advertisement
As for Swift's performance, the singer had to endure water being poured on her as she sang, but Taylor insists that as the highlight of the show, it was worth it. Folks during rehearsals however didn't get quite the same performance. Taylor rehearsed wearing a Speedo swim cap to protect her hair for the real show!