NEWS
Taylor Swift is a Homebody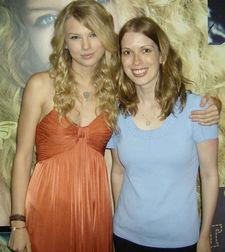 Taylor Swift's favorite place in the world is her Tennessee home. Why?
"I'm never there," the Love Story singer, 19, tells me. "I feel like whenever I have time off, it would be so pointless to get on another plane and stay in another hotel room."
One thing she enjoys at home is her collection of ACM, CMA and American Music awards.
"I keep them right at the center of my house, right next to my platinum record."
Article continues below advertisement
Why else does her house rock?
"I live on a lake, and I like to go and paddle out to the middle of the cove on a surfboard and lay out."
Sounds like fun!
SEE MORE PHOTOS IN THE VALERIE GALLERY: