NEWS
Taylor Swift, Long-Distance Lover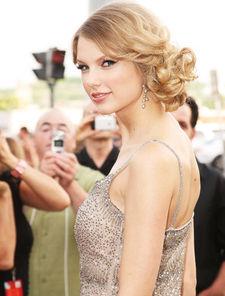 Even at the young age of 19, country star Taylor Swift has already done enough touring and traveling to know that having — and keeping — a steady boyfriend is a lot easier said than done.
"It's always going to be long-distance, even if I date the boy who lives next door to me in Nashville," she admits in the upcoming issue of Glamour. "I'll be flying to see him and flying him places to see me. It feels like it would involve more scheduling, and I already deal with a lot of scheduling in my life."
Article continues below advertisement
But considering Taylor's penchant for writing confessional songs about the real people in her life, maybe it's for the best that the young guys out there don't get their hopes up?
"For me, rebelling is done with words," she explains about her candid songs. "I love to write honest songs that name real people, then get up onstage and live out those emotions in front of 15,000 people. Penciling in a night to get wasted is not something I want to do."