NEWS
Taylor Swift to Perform 'We Are Never Ever Getting Back Together' at the MTV Video Music Awards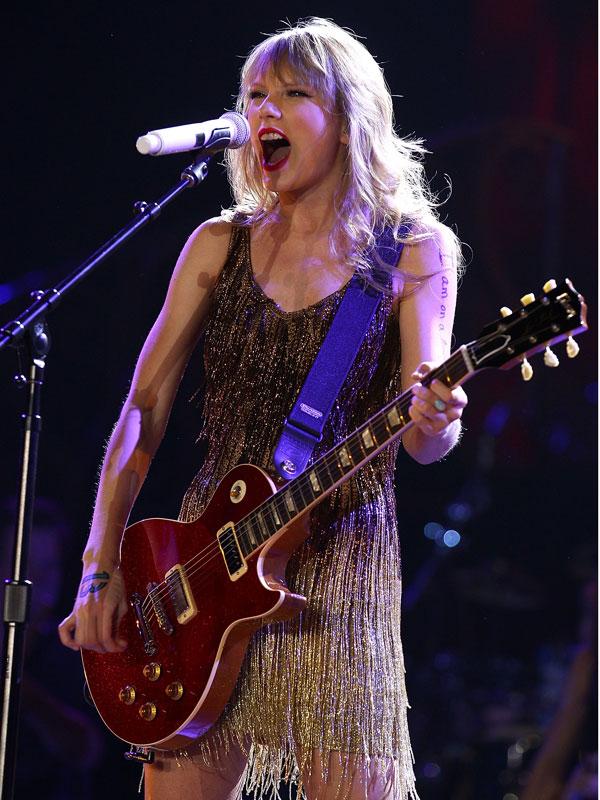 Article continues below advertisement
As you can probably guess, the song outlines a typical back-and-forth relationship in which one party (the guy) breaks it off only to relentlessly pursue and try to win back the dumpee (Taylor). Triumphantly, Swifty puts her foot down, thus lending the track its name and giving the country crooner her next girl-power anthem.
Knowing all of her A-list exes, it's easy to skim the lyrics and guess who it might be. While Joe and John are the easy front runners (Taylor sings about said ex recording an indie album), Joe has since come forward saying the song is absolutely not about him. No word from John's camp.
OK! GALLERY: TAYLOR SWIFT REUNITES WITH EXES TAYLOR LAUTNER AND JOE JONAS AT TCA'S; WINS FIVE SURFBOARDS
Regardless, Taylor's new flame, Conor Kennedy, better watch his step.
The singer told MTV News her new album, Red, was inspired by her "tumultuous, crazy, insane, intense, semi-toxic" relationships in the past two years.
"All those emotions are red. There's nothing in between, there's nothing beige about those feelings and so I called my record that," she said.