NEWS
Mean Girl In Hiding — Taylor Swift's Diva Antics Finally Exposed!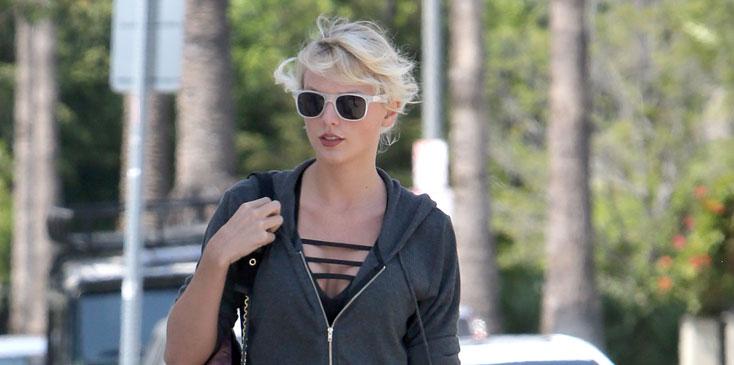 Taylor Swift has carefully cultivated her "sweet-as-pie" image for years, but now the Grammy-winner's true diva behavior is finally being uncovered.
A source told OK! Magazine exclusively that the 26-year-old "makes crazy requests just for the heck of it" on her private jet! The staff insider added that the plane needs to be fully stocked with vodka and the flight attendants can't look at her.
Taylor is also extremely tough on her girl squad! "If her girls don't do exactly what she says, they're out!" said a former friend.
Article continues below advertisement
Musician Ed Droste accused Taylor of controlling everything from his clothing to the topics of conversation when they worked together!
The source referred to blonde stunner as "a master manipulator," which is why her current relationship with British actor Tom Hiddleston is being called into question, especially after Taylor's ex, Calvin Harris, spoke out about how he's finally "free" from her.
Do you think Taylor has created a "good girl" façade? Tweet us @OKMagazine or let us know in the comments!