NEWS
Taylor Swift's Former Classmate Sarah Jaxheimer: "I'm Not a Mean Girl"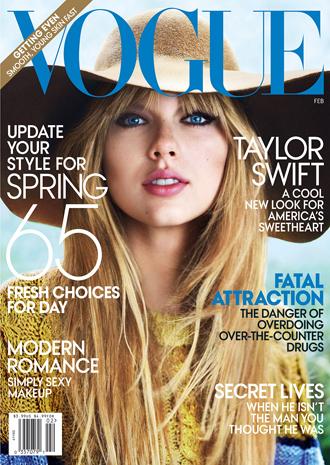 In the new issue of Vogue, Taylor Swift gives a glimpse into her past "awkward" years in school and even discloses one girl of whom she was also jealous: Sarah Jaxheimer. So, what does Sarah think of her Vogue shout-out?
OK! GALLERY: TAYLOR SWIFT GETS CHUMMY AT A DINNER PARTY FOR THE 2012 SUNDANCE FILM FESTIVAL
"There's always that seventh-grade girl who looks like she's 25," Taylor tells Vogue. "And you're like, 'How do you do it? How do you do it, Sarah Jaxheimer? Why is your hair always so shiny?!' "
Article continues below advertisement
Well, Taylor's fans quickly jumped to the conclusion that Sarah is the girl Taylor sings about who was the popular, boyfriend-stealing cheerleader.
Taylor set the record straight in a Tweet: "As I mentioned in Vogue, Sarah Jaxheimer went to middle school with me and had great hair. She's a lovely girl. Blog sites, calm down."
OK! GALLERY: TAYLOR SWIFT HONORED AT NASHVILLE SYMPHONY BALL
But one blog decided to find out Sarah's opinion of her mention in Vogue. Sarah (who was a vollyball player, not a cheerleader) took the mention of her shiny hair as a compliment, but tried to think of why Taylor may have been jealous of her for other reasons.
"Well, I think it might have something to do with the fact that I was dating the boy she liked," she explained to Popdust. "But at the same time it was junior high and nothing was serious, just crushes. Taylor never yelled at me or anything. I don't think any of her songs are specifically about me."
"I'm not a 'mean girl,' " Sarah added. "I love her music, and I listen to the songs about how middle school was hard. I don't relate because I loved middle school."