NEWS
Taylor Swift's 'We Are Never, Ever Getting Back Together,' About Jake Gyllenhaal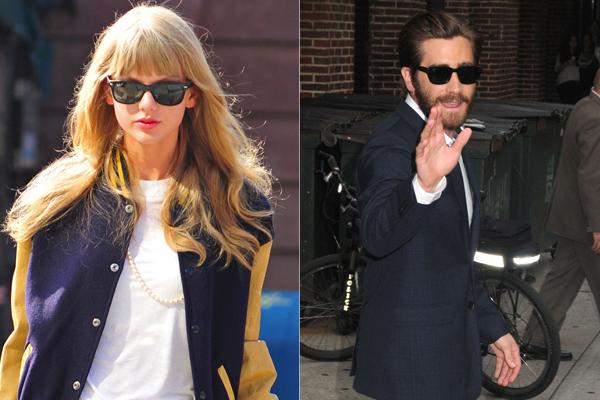 Article continues below advertisement
There are a few telling signs: for starters he's wearing a dark blue vest (Jake owns a similar one), she's wearing a gold bracelet (Jake gifted her with a look-alike) and there's a scarf, which was central to the Swifty-Jake union (he let her wear his scarf... in front of the cameras).
Also, Jake broke up with Taylor in December of 2010, only to reconcile with her a month later before they called it quits for good. This romantic flip-flopping Joe Jonas (another suspect) denies after he and Tay split in 2009, thus confirming the song isn't about him.
While at first glance, we were certain the jab about losing one's self an "indie record" was about John, who did in fact escape to make a record after their spring of 2011 split, the video clearly shows an actor only listening to a record. Hmm.
OK! GALLERY: RING ALERT! IS TAYLOR SWIFT ENGAGED TO CONOR KENNEDY? SEE PHOTOS!
So perhaps the subject isn't a musician?
All this being said, Taylor is intent on keeping the inspiration's identity a secret... this time.