NEWS
Ted Williams in Rehab, But NBA Still Wants His Golden Voice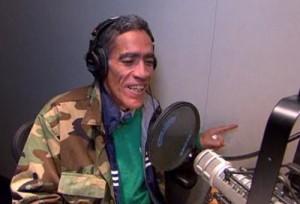 Ted Williams will still have a job waiting for him when he leaves rehab. The NBA stands by its offer, wanting to give Ted's golden voice a home with the Cleveland Cavaliers.
"The Cavaliers, Quicken Loans and our entire family of companies wish Ted Williams and his family the best as they continue their unique journey," Tad Carper, spokesman for the Cavaliers/Quicken Loans Arena, told E! News.
Article continues below advertisement
"We hope they have many great days ahead of them together, but understand they also have some very important issues they must address," Carper continued. "When Ted is healthy and has successfully worked through the critical personal challenges he faces, and should he want, we will be there to discuss his work interests and help him create a path for future professional success."
With the help of Dr. Phil, Ted decided to enter rehab to battle his drug and alcohol addictions. He is currently seeking help at Origins Recovery Center in South Padre Island, Texas.
A rep for Ted said right now the YouTube phenomenon's plan is to "decompress, rest and get the professional help that he needs."
"Hey America, I'm going to get well," Ted told Entertainment Tonight before he left for rehab. "All I ask is that you don't forget me, please."