NEWS
Teen Kanye Picked to Follow on Twitter Isn't a Fan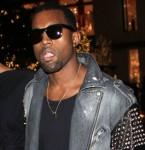 Kanye West decided to pick one random teen to follow on Twitter, but unfortunately, he picked someone who isn't actually one of his fans.
OK! GALLERY: KANYE AND AMBER ROSE RUNNIN' THE TOWN
Kanye bestowed the dubious honor on 19-year-old Steve Holmes (@ste_101) of Coventry, England.
"I just commented on something on Kanye West's account and next thing I know he's following me," Steve told the Coventry Telegraph. "I was like, 'Oh my God!' But about 20 seconds later I had 20 messages from people I didn't even know and my phone wouldn't stop bleeping."
Article continues below advertisement
OK! VIDEO: KANYE WEST IS UP ON HIS SOCIAL NETWORKING SKILLS
In one hour, Steve's Twitter account went from 60 followers to more than 1,00.0 and he now has more than 5,0001!
"A guy wanted me to look at his film trailer and people have been sending me links to their music demos — as if I have some sort of influence over Kanye West," he explained. "The funny thing is I like his music but I'm not his biggest fan."
"You are the chosen one dun dun dun dun," Kanye Tweeted when he picked Steve randomly as someone to follow, a trend Conan O'Brien started when he too joined Twitter for the first time.
OK! NEWS: TWITTER HOAX — KANYE WEST IS ALIVE AND WELL
But Steve doesn't like all the attention he has been getting and Tweeted an explanation.
"I didn't want to talk to any of them. Fame has never appealed to me. It's vacuous," Steve told Coventry Telegraph. "I think there's an obsession with celebrity culture. The thing is I don't buy into that, but judging from the comments and messages I've had over the last couple of days, a lot of people do. Before this weekend I thought it would be cool to have a celebrity following me on Twitter but now I think it's really not worth it."