Archive
Sophia's 'Doing A Normal Schedule!' Farrah Abraham Defends 7-Year-Old Daughter Opening New Clothing Boutique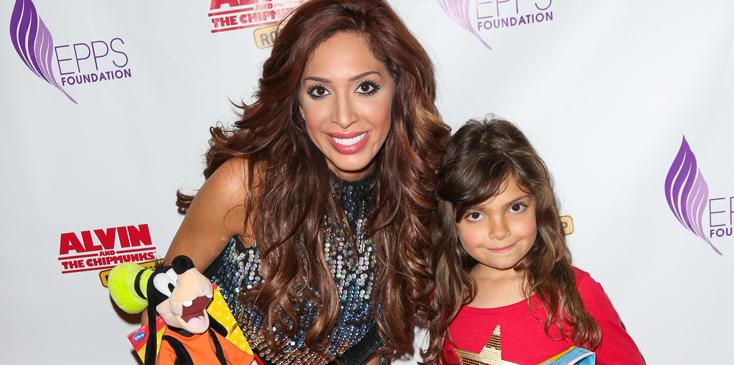 Farrah Abraham's mini boss in training!
The Teen Mom OG star's daughter, Sophia, officially opened her children's clothing boutique, Sophia Laurent, this past weekend and Farrah couldn't help but gush about her success. "Sophia comes in and act like she's hiring or firing. She likes to take a lot of the stuff from the store for herself. She loves the clothing so much," she told OKMagazine.com in an exclusive interview. "She picks things out and I have to basically like go through and be like we don't need this much of that. She gets to start off choosing everything and I have to keep it in to real life terms."
Article continues below advertisement
As Farrah and Sophia may already know, with success comes backlash! Fans have been criticizing Farrah for having her 7-year-old run a business since announcing the project. "Sophia is definitely a child still. If anything she's showing business can be fun, it can be easy and fun," she said. "Sophia will one day run this on her own. She's brought that up to me. She's doing a normal schedule, she's included in everything, but there is a fine line of she's 7 and she will always be 7."
For the mother-daughter duo, this has been one of the projects that only the two of them focused on. She said, "I was trying to incorporate my mom in the soft opening. For this my parents have not been included. We've been going through more extensive therapy. It's a volatile relationship. We had a great experience opening Sophia's store without them being involved."
What do you think of Sophia running the business? Let us know your thoughts in the comments section!