NEWS
'Teen Mom' Jenelle Evan Explains Her Breakup on Facebook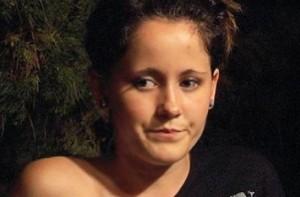 Jenelle Evans of Teen Mom 2 has called it quits with her newest boyfriend, Kieffer Delp, and decided to use her Facebook to explain what exactly happened.
OK! COVER STORY: NEW TEEN MOM JENELLE EVANS — LOSING HER BABY
According to E! News, Jenelle went on her Facebook page and posted an explanation to let everyone that she broke up with him...not the other way around!
"he seen the light of day? nahh, i brokeup with HIM. get it straight. im not upset at all. i did it for the better of myself," Jenelle wrote (via E! News). "i do better when im single. yu guys will see that in episode 2 before i met him. it really isnt hitting me hard at all. idk why, just isnt. the breakup with andrew was wayyy more intense then this."
Article continues below advertisement
OK! IN THIS ISSUE: THE MEN IN TEEN MOM JENELLE'S LIFE — TROUBLE?
Jenelle and Kieffer were arrested in October for breaking and entering, possession of marijuana and possession of paraphernalia.
The Teen Mom was due in court this week for those charges and speeding charges, but was granted a reprieve due to snowy weather.
Perhaps Jenelle is finally starting to figure out that the boys in her life are causing more trouble than good? Do you think she'll stay single for long?