NEWS
Teen Mom: Jenelle Evans Shocker — Jace Has A Brother!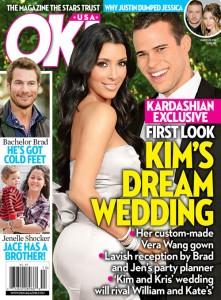 It's been two years since Teen Mom 2 star Jenelle Evans, 19, has seen Andrew Lewis, the father of her 19-month-old son, Jace — but she was crushed by the news that he has started a new family with his current girlfriend. OK! has the scoop in this week's issue, on sale everywhere now!
"I've got something for you," Andrew texted Jenelle on March 10, according to her roommate Tylor Mcree. "I just thought that Jace would like to say hello to his little brother." "He sent pictures of the baby," says Tylor, adding that the fair-haired little boy looks a lot like his half-brother Jace. "Andrew told her his son Jacob (Jake) Michael was born on Sept. 6 and that he was happy to be a dad to a baby that was all his."
Article continues below advertisement
The news was painful for Jenelle. "She was very confused and hurt," says Tylor. "Not only did Andrew go and have another baby with another girl, but he also named that baby Jake, just one letter different than his first son, Jace!" he doesn't visit Jace Jenelle, who lives in Oak Island, N.C., and Andrew dated for two-and-a-half years before Jace was born, but their relationship was volatile.
As OK! exclusively revealed, Jenelle told friends that she wasn't even sure that Andrew was Jace's biological father because she'd been involved with another man when Jace was conceived. Today, Andrew continues to pay $385 per month in child support, but he has had very little contact with the baby. "The day she gave birth to Jace, Andrew saw him for a couple of hours and then left forever" Tylor relveals.
Article continues below advertisement
Unable to support Jace on her own, Jenelle, who plans to attend film school later this year, signed over "primary legal custody and primary physical custody" of the baby to her mom, Barbara. Although Andrew agreed to the custody arrangement, it drove a bigger wedge between him and Jenelle. "Andrew is acting like Jenelle lost custody on purpose," says Tylor. "He's rubbing it in her face. She thinks he's trying to use the new baby's birth to try to hurt and manipulate her.