NEWS
WATCH Teen Mom OG Sneak Peek: Farrah Abraham's Daughter Sophia Pleads For A New Daddy!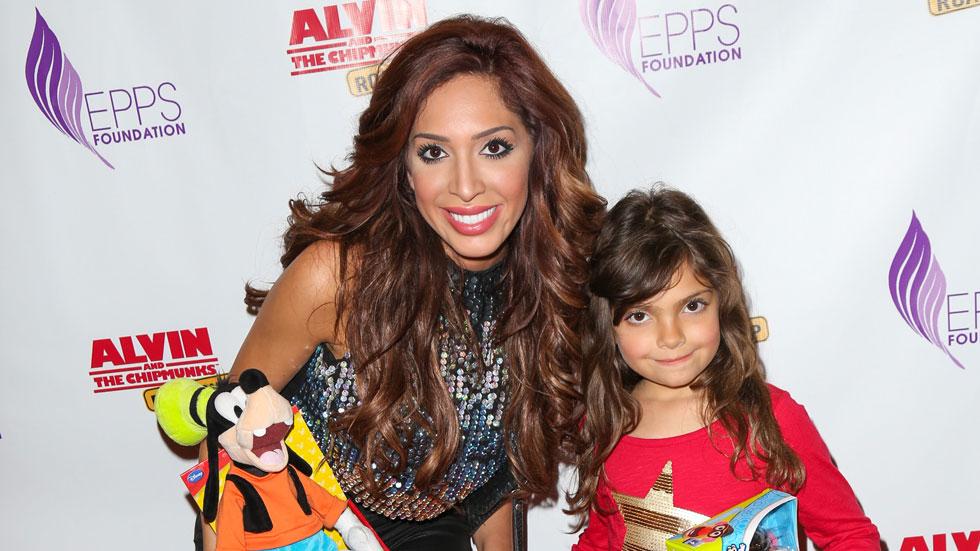 A heartbreaking plea!
In a new Teen Mom OG sneak peek clip, Farrah Abraham is seen bringing her young daughter on a trip to visit her late ex-boyfriend's family.
Farrah has been balancing raising Sophia and her career while being a single mother since her reality television stardom began on 16 & Pregnant. In 2008 Sophia's father Derek tragically died in a car accident when Farrah was 8 months pregnant.
Article continues below advertisement
In the clip, the mother-daughter duo are seen driving in a car when Farrah begins reminiscing on their memories together and sharing the stories with Sophia.
With her father being brought up, little Sophia begins to plea, "I want a daddy now!" Her daughter's non-stop "Daddy" chant in the car causes Farrah to break-down and admit "it makes mommy sad."
Watch the heartbreaking conversation between Farrah and her daughter in the clip above! TMOG airs Mondays at 10/9c on MTV.