NEWS
'Teen Mom' Star Farrah Abraham Waxes Her Three-Year-Old Daughter's Eyebrows!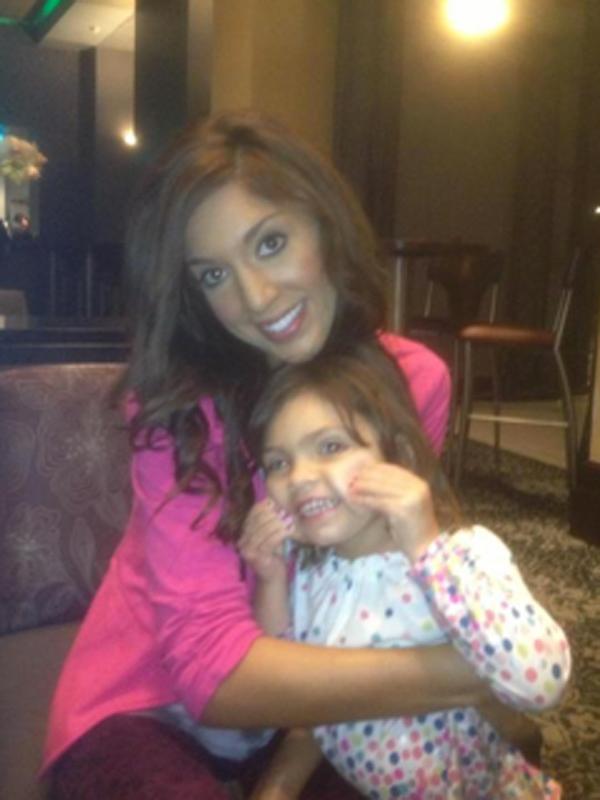 Article continues below advertisement
She continued: "So here I am faced with a standout historical moment in motherhood when I can confirm to myself that my little, adorable,most cuddle-able cutie, baby girl has a Unibrow :( , I felt bad for her, and I started asking friends.... is this hair just going to fall out... is it just hormones at this age?, well the hair didn't go away and others started saying it was here to stay." SIC
OK! GALLERY: ULTIMATE TEEN MOM GALLERY: MACI BOOKOUT, LEAH MESSER AND MORE!
Farrah attempted to wax away the hair, but that didn't work out so well.
"Wax was in the towel, and I yanked it back ASAP, but fuzz was not stuck to the wax stuck to her Uni, OMG moment, So now sophia was freaking out, so I had to act like it was a cool science project to get the wax off." SIC
Not knowing what to do next, Farrah waited until her daughter fell asleep and tried it again.
"I got my tweezers and Pluck-pluck-pluck......soph was now saying ouch or anything and still was asleep, I got most of it off and then finally she woke up..I went to sleep." She added, "The next morning I showed her and told her how well she did and she didn't even know, She was more intrigued now to be ok with upkeeping her non-unibrow. I could tell she was proud." SIC