NEWS
Tekashi69 Arrested For Choking A 16-Year-Old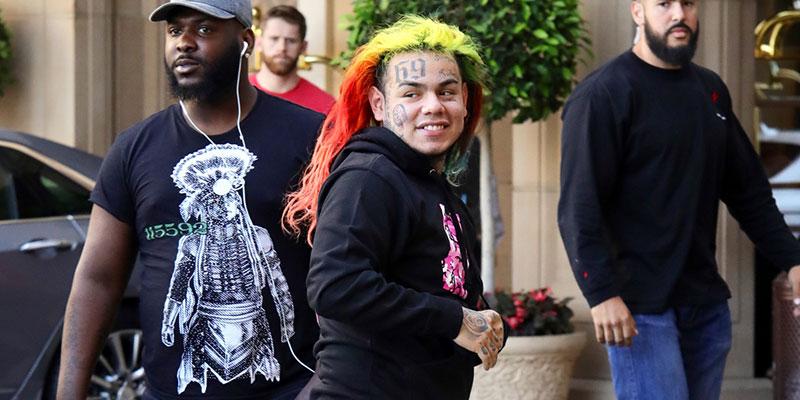 "Gummo" rapper Tekashi69 has been arrested in New York City for an outstanding arrest warrant stemming all the way back to January.
He choked out a 16-year-old at the Galleria Mall in Houston, Texas on January 6th. The victim, Santiago Albarran, claimed that he ran into the emcee and started recording him. Albarran went on to allege that Tekashi turned around and began yelling at him to erase the recording, which was followed by the rapper grabbing him by the neck as his bodyguards surrounded him in a scary way. Albarran claimed to have erased the video but someone else uploaded it onto social media anyway.
Article continues below advertisement
Tekashi was arrested for that incident at JFK Airport on Wednesday right after he returned from a European tour he was on. The cops were enforcing a warrant out of Houston for that particular attack.
His team claims that they were aware of the warrant, and intended to handle it at some point. They also said, according to reports, that the NYPD has no business arresting him and extraditing him to Texas for what they think is a misdemeanor case.
This isn't the first time Tekashi has had a run-in with the NYPD. They had to bust up one of his music video shoots back in February because he did not have a valid permit for production.
There was also that massive LAX brawl that he was involved in shortly before that, where someone started to shout at him as he was walking into a terminal. He was urged to walk away by one of his crew, and when he did, punches started flying.
What are your thoughts on Tekashi's latest legal trouble? Sound off in the comments.