NEWS
Telling Tweets: Jenelle Evans and Courtland Rogers Break Up?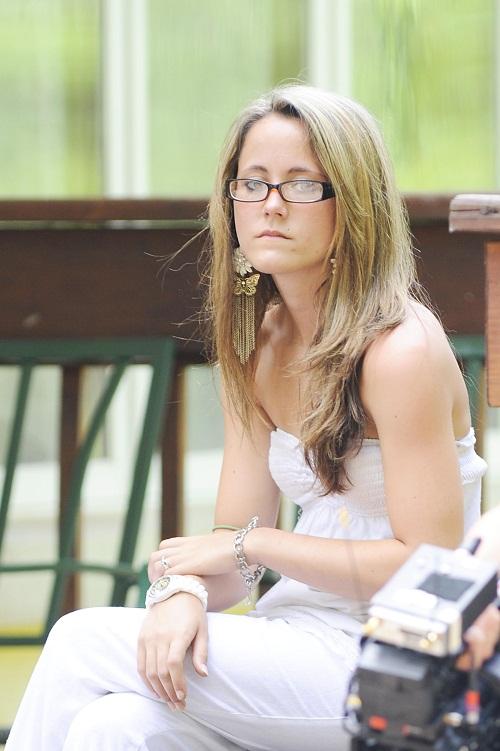 Ah, the life of a newlywed. Finding joy in household chores, snuggling whenever possible and fighting over Twitter. As of about an hour ago, the former Jenelle Evans and her husband Courtland Rogers, are a done deal. By the time this post is finished, they could be back together, but that doesn't mean their tweets are less interesting, so let's have a look!
RELATED NEWS: TEEN MOM 2 STAR JENELLE EVNAS SHOWS OFF TINY BABY BUMP
Article continues below advertisement
One hour ago, Jenelle shared that she was "heartbroken in half completely," which seems to us to be a bit of an oxymoron. Jenelle needs to learn that if her followers are to understand the full depth of her emotions, she needs to space and punctuate properly. She quickly followed that up with this: "And to think I fooled myself into thinking I was happy, happiness doesn't exist it seems like. Just when I'm around my one and only." Again, we're confused. Is Courtland making her happy or what?
At the same time, Courtland seems to be taking the blame for whatever is wrong. "She deserves somebody better!! A guy with a job a house and the perseverance to b anything they wanna be I'm a piece of s*** and I now know!"
After several more woeful tweets, CourtyB, as he's known in the Twitterverse, then confusingly says "Goodbye Twitter" but continues to tweet. Fickle minds.
And then: the climax of this ridiculous situation. Courtland tweets that someone has just this morning sent him a picture of Jenelle and Gary Head talking "today. TODAY!" It's only 10:30 a.m. in North Carolina, so they must have gotten breakfast or something. Perhaps Denny's Grand Slam. That sounds good.
Article continues below advertisement
Proving the tweeter right, Courtland says, "I went out last night and got wasted and came home at 3 am and I left my pregnant wife asleep by herself but I didn't cheat!! I just left"
Ah, the seven little words every newlywed pregnant wife can't wait to hear: "I got wasted but I didn't cheat."
Jenelle then says "It was way worse then that." The "then" is all her, don't hold it against us.
That's all for now. Does this interest you? If it does, we'll have a Twitter vigil and spare you the task while still getting you the details. That's what friends are for. Let us know @OKMagazine if you think Jenelle and Courtland are really finished!