NEWS
Teri Hatcher: No Desperate Singer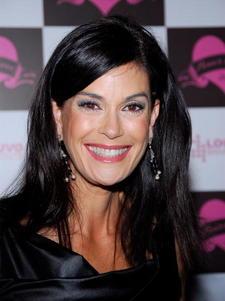 Teri Hatcher is no desperate singer.
The Desperate Housewives star told OK! how much she loves her side gig, singing with her TV co-star, James Denton.
"Jamie and I are doing some more singing with the band," revealed Teri, who also sang on American Idol Gives Back last season. When asked what she likes about singing, Teri laughed, "Certainly not the insecurity! We were just at a rehearsal the other night--Jamie is part owner of a baseball team and we're doing a performance there--and they asked me to sing a few songs."
Article continues below advertisement
Teri continues, "It's just sort of that fun other side of you, t's not really for anyone else. It's not to be critiqued; it's not to be judged. It's just probably on the same level as people who like to play that guitar hero!"
By Carole Glines