NEWS
Terri Seymour Opens up About Attack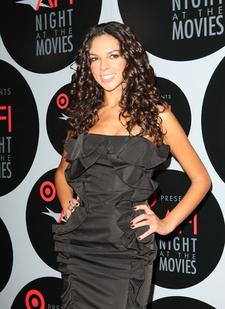 Simon Cowell's ex Terri Seymour had a frightening event last night after the taping of American Idol, when a woman attempted to choke her.
"It was all so sudden.Very scary," she tells Extra of the incident, which occurred after she was done covering the show for Extra. "Nothing like this has ever happened to me before."
Terri says she was standing outside the Nokia Theatre along with Extra producer David Geha, her assistant and friend, when a 33-year-old, 200 pound woman approached her.
Article continues below advertisement
"She came over to me and said, 'You're that girl from TV, right?' And I said, 'Yeah.'The next thing I know, this woman had me in a headlock and tried to choke me."
But Terri wasn't about to just let the woman hurt her, even as Geha came to her aid.
"I yelled out, 'What are you doing?' and I lunged at her. She let go and took off running."
Police were on hand at the taping, something Terri says she's grateful for.
"The police were fantastic," she says. "They were close by and managed to catch her."
The suspect was booked on a felony battery charge and is being held on $52,703 bail.