NEWS
Terri Seymour Seeks Restraining Order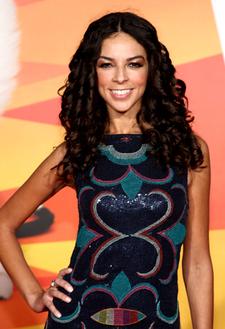 After a woman allegedly assaulted Terri Seymour after a taping of American Idol last week, the Extra correspondent has filed a restraining order.
The document filed in Los Angeles County Court claims that 33-year-old Janice Thibodeaux, who faces charges of misdemeanor battery and assault for attempting to choke Terri last Tuesday, is likely to attack again, E! News reports.
Terri says she was "viciously assaulted" by Thibodeaux, who has since "sought publicity for her wrongful act and stated to the media that they were intentional and that she does not regret them."
Article continues below advertisement
Simon Cowell's ex wants her alleged attacker to stay100 yards away from her home, place or work and car and pay in excess of $10,000 to cover her attorney fees.
In an odd turn, Terri also wants the woman to be barred from her child's school and care center, despite the fact that she has no kids. Maybe she's preparing for the future?
The documents also detail how it all went down again, as Terri says the Idol fan followed her for 10 minutes as she exited the Nokia Theatre before attacking her from behind, "putting her into a headlock, wrenching her neck and choking her with the full force of her 200-pound frame."
"I could have been seriously injured or killed," she states.
A hearing on the restraining order has been scheduled for June 16. Thibodeaux's arraignment on the charges is set for June 4.