NEWS
TGIF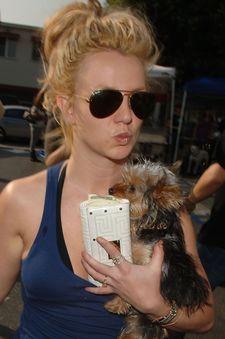 It's been a long week for a short week. Today's been a marathon day – and it's only 6pm.
My morning started several hours earlier than usual because I actually made it to 8:30am breakfast club where the buzz touched on Obama's win before being consumed by Britney.
When I got into the office I spoke to Britney's neighbor about her bizarre antics last night and he said, "It was like a war zone outside the house! It was like a youth convention in the street while the older people in the neighborhood tried to sleep – but it was kind of hard with the helicopters hovering over our houses before they finally left on an OJ-style car chase to the hospital."
Article continues below advertisement
Good for Lindsay who was photographed chugging from a bottle of champagne – even though she's still only several weeks out of rehab! One of her LA friends told me, "It was a mistake," that she'll be warned "the world is watching and waiting for her to fail," but even they admitted, "one drink can easily lead back to drugs." Let's hope even Lindsay can learn from Britney's mistakes!
As for me, I didn't make any resolutions to refrain from alcohol in the new year so I'm heading out to catch up with friends at a dive bar and looking forward to a nice Jack Daniels and Diet Coke. It's not my usual drink per se, but is sounding tasty after a long, cold winter day ;) xo