NEWS
Thai Police to Work with U.S. in Carradine Case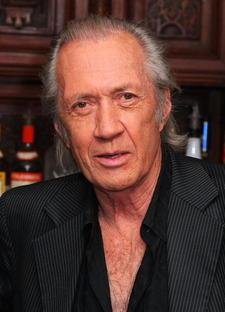 As details emerge in the mysterious death of actor David Carradine, 72, in Thailand last week, police there say they will allow the U.S. to assist in the investigation, E! reports.
David's family requested that the FBI look into the case, which was first ruled a suicide after his body was found hanging in his Bangkok hotel room. Now officials are saying it was no suicide.
"The previous conclusions on the cause of death were made by people who know nothing about the case," Thai police Major General Amnuay Nimmano told reporters at a press conference today.
Article continues below advertisement
DAVID CARRADINE REMEMBERED:
The FBI will only be able to act as observers, however, under Thai law.
"If the FBI wants to get involved, we will do our best to cooperate," Nimmano said. "We have nothing to hide."
The cause of death is still being investigated, with one theory being accidental autoerotic asphyxiation during a sexual encounter.
David's body is expected to arrive in L.A. sometime today, where a second autopsy will be performed. The results of an autopsy performed in Thailand are not expected for three weeks.