NEWS
Thalia Sodi Celebrates Spring/Summer '17 Collection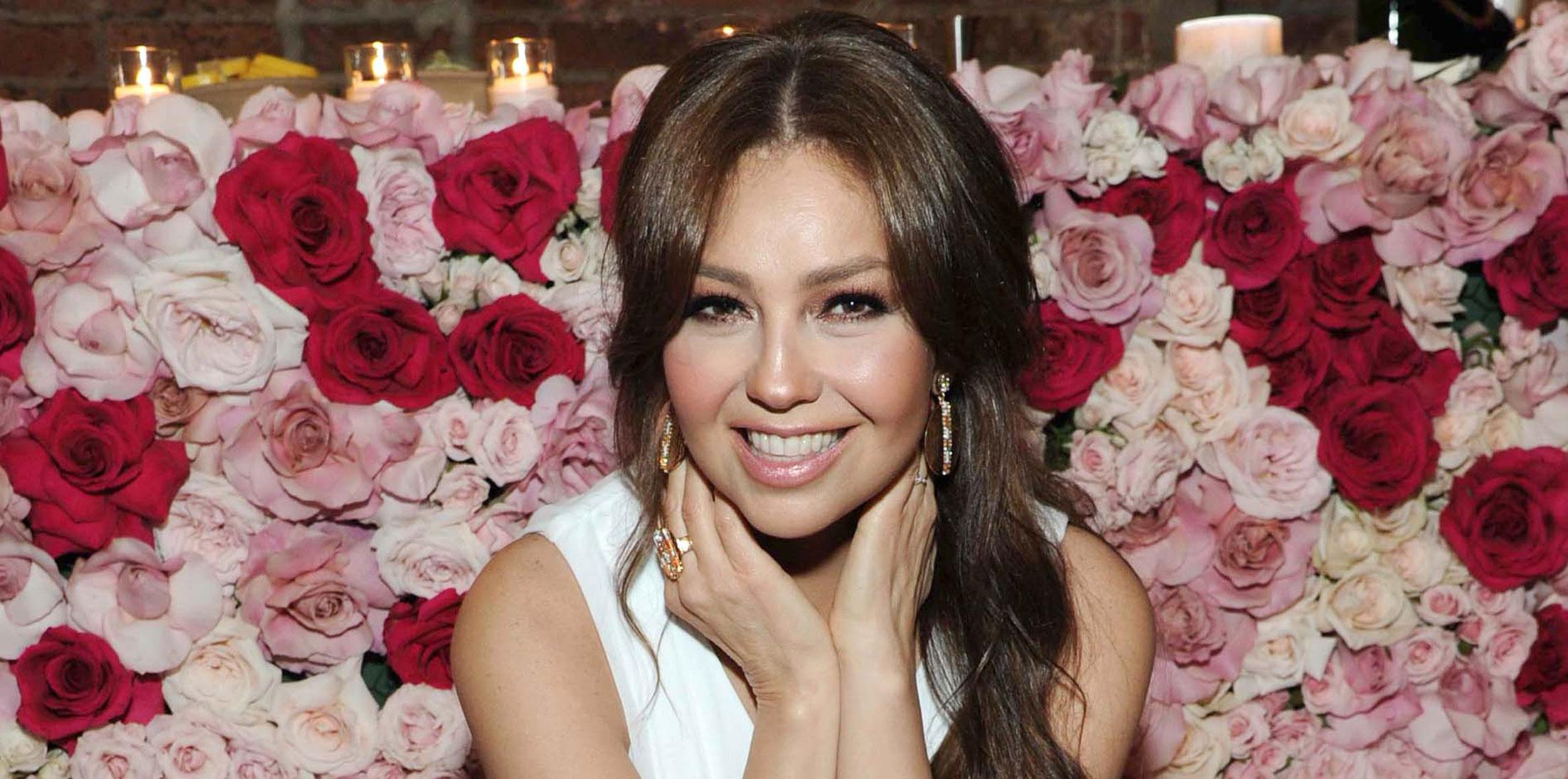 Multi-talented fashion designer Thalia Sodi — who is also a singer/songwriter and actress — recently celebrated her Spring/Summer '17 collection for Macy's at The Beekman Hotel in Downtown Manhattan. The Latin icon embraced spring in a stunning white jumpsuit from her line while she mingled with guests, showing off her fiery collection. Check out her interview with Leanne Aciz Stanton to get an idea of what's hot this season!
Article continues below advertisement
What were your design inspirations behind your Spring/Summer '17 collection with Macy's?
My Spring/Summer '17 Thalia Sodi For Macy's collection was inspired by Mexico City's culture. I designed the colors and silhouettes with the city in mind and focused on embroidery, lace details and trims, ruffles and pleating accents.
What are your favorite trends you are seeing for the Spring/Summer '17 season?
There are too many to name, but right now I am loving high-neck dresses, off-the-shoulder tops, bell sleeves and anything with embroidered details.
What advice do you give women who don't think they can pull off shorts or short sleeves for summer?
I think the key to pulling off any style is having confidence. Women should never be ashamed of any part of their bodies and should look for styles that make them feel their best. I design my collections to inspire women to feel beautiful every time they step out of the door.
Do you have any fun summer plans?
Finishing recording my new album and just spending time with my family!
I know you are always traveling, so what recommendations would you have for packing lightly?
Pack staples that you can wear more than once and only a few statement pieces for those special nights out.
Do you have a favorite place to visit in the summer?
I really love visiting new places each summer — hopefully this summer will be filled with many beautiful memories!