NEWS
That's Eva Longoria Parker to You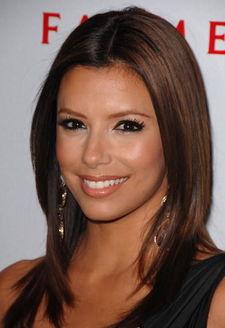 If you've been watching the Desperate Housewives cast credits carefully this season, you'll notice a new name on the list. No, it's not Dana Delaney, but Parker -- as in Eva Longoria Parker.
The 32-year-old has opted to suffix hubby Tony Parker's surname onto her moniker personally and professionally.
"I actually completely adopted the new name and I love it…I'm a Parker now," she told E! News. "I love every bit of it...I like the tradition of changing the name."
Article continues below advertisement
Not to mention being addressed by it -- "I've been Mrs. Parker for the past month there and it's really nice to hear," Eva said.
The couple tied the knot in a romantic Parisian ceremony in July.