NEWS
The Bachelor Week In Review: ABC Announces Behind the Scenes Special, Blakeley Shea Debuts Shocking New Look and More!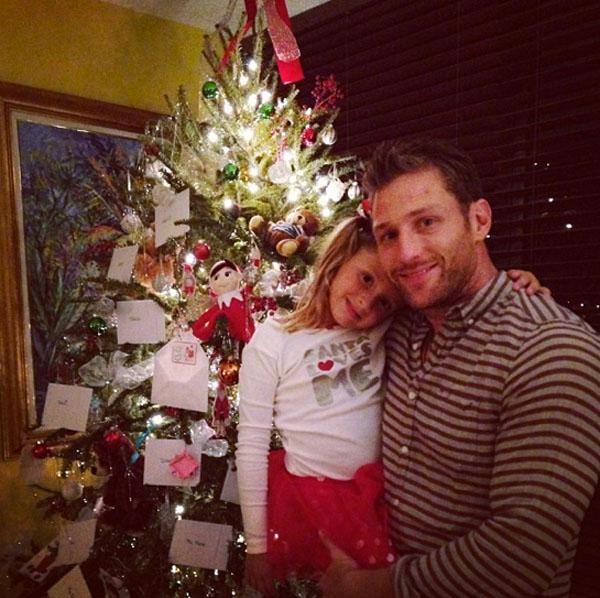 Article continues below advertisement
In less than a week Bachelor fans will finally get a glimpse at Juan Pablo Galavis' highly anticipated season! The fun will continue throughout "Juan-uary" as ABC has announced a behind the scenes special. You don't want to miss out on the in-depth interviews and a look at the intense preparation that goes into the show. Tune in Sunday, January 12 at 8 pm!
Blakeley Shea is known for her fab beauty looks. While on The Bachelor and The Bachelor Pad 3, the esthetician stole hearts (and even got engaged) with her dark brown locks. Since the show, Blakelely has been rocking dirty brown hair, but made a huge change this December to a bleach blonde ombre! The real question is—what do you think of her drastic new look?
Two weeks ago we got word that our favorite Bachelor Pad couple, Tenley Molzhan and Kiptyn Locke, were on the mend. But, we weren't sure if the duo were just friends or actually getting back together. While vacationing in Hawaii this week with her hubby (and Bachelorette alum), Blake Julian, Holly Durst snapped the adorable TwitPic below featuring the lovely couple. Tenley continued the trend by sharing a family Christmas collage including her possible beau Kiptyn. Keep your fingers crossed that the two will officially reunite in 2014—if they haven't already!
Ryan Park may not have won Ashley Hebert's heart on The Bachelorette, but have no fear because the hunky contestant found love and got engaged to Nicola Doss this week! The couple exclusively shared with WetPaint their adorable engagement announcement which naturally featured shots from their breathtaking Thailand engagement. Little did fans know, but Ryan hinted at the upcoming news only days before with a cute that read, "Deja Vu alert - I'm in Phuket again, but where are you two? @JP_Rosenbaum @ashhebert #bachelornation." Leave it to Ryan to make us smile!
In more exciting news, Jessie Sulidis tied the knot December 22 to professional hockey player Jordan Henry. The couple who got engaged in May also announced this weekend, "We are filming a pilot as well all weekend for a potential show." Say what? While we're still waiting on details, we can only imagine that the show would be a hit! Would you tune in to see the lovebirds start their lives together?
What was your favorite Bachelor star up to this week? Tweet us @OKMagazine and comment in the section below.