NEWS
The Carmichael Show's Premiere, Mr. Robot's Season 1 Finale And More To Watch On TV Tonight!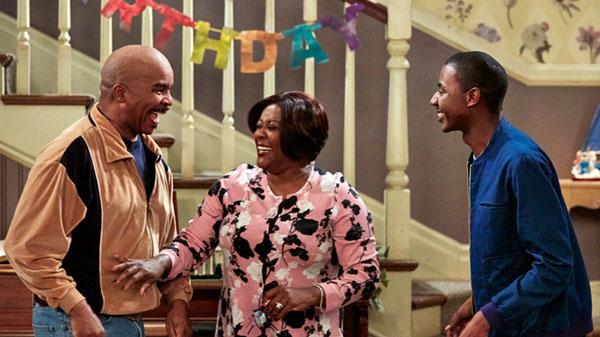 The Carmichael Show -- 9 p.m. EST on NBC
Jerrod Carmichael -- who plays a fictionalized version of himself in the new sitcom -- finds his family struggling to agree over community activism.
Katrina 10 Years Later: Through Hell in High Water -- 8 p.m. EST on BET
The lingering effects of Hurricane Katrina on New Orleans, Louisiana, and the rest of the Gulf Coast region are revealed in this documentary.
Article continues below advertisement
Suits -- 9 p.m. EST on USA
During the show's mid-season finale, Mike and Harvey face some serious issues as they attempt to mesh their pasts with their future goals.
Mr. Robot -- 10 p.m. EST on USA
Elliot hits a bit of a snag when he encounters one of his old hacks in the show's Season 1 finale.
The Jim Gaffigan Show -- 10 p.m. EST on TV Land
Jim Gaffigan has some serious decisions to make after booking an appearance on The Tonight Show Starring Jimmy Fallon.