NEWS
The Celebs' Best Instagram Pics From Golden Globes Night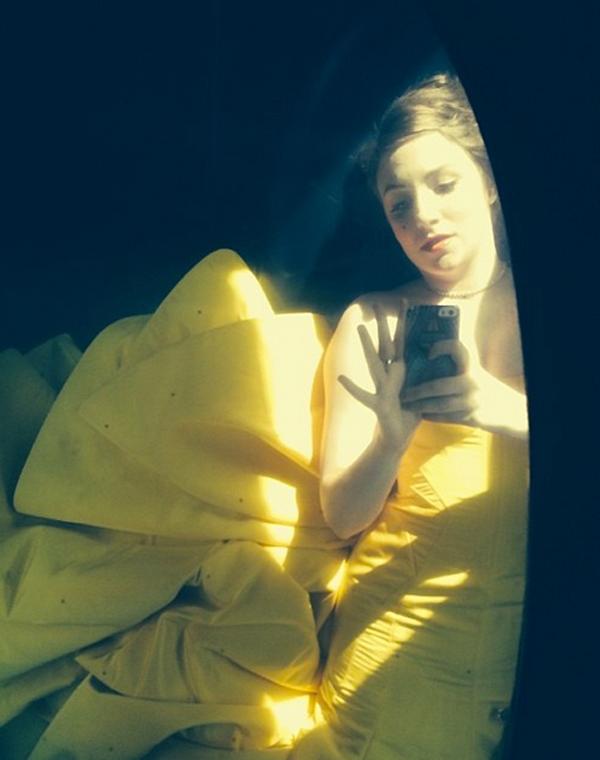 Before, after, and during last night's three-hour Golden Globes telecast, celebs in attendance were getting snap-happy on Instagram, proving yet again how much more fabulous their lives are than ours. Here's some of the best photos from the night's big winners (like the cast of Breaking Bad) losers (sorry, Girls girls), presenters (Channing Tatum and Drew Barrymore) and more!
Article continues below advertisement
Aaron Paul and his Breaking Bad posse celebrated with some bubbly before the big night.
E! besties Kelly Osbourne and Ross Mathews showed us just what it looks like as a reporter on the red carpet:
Drew Barrymore had a "pregnant pizza party" after the show, and honestly that looks way more fun than those stuffy Hollywood after parties anyway:
Seth Meyers took a selfie with Modern Family's Julie Bowen, whom he presented with at the show:
Photos: The 5 Best Dressed at the 2014 Golden Globes
Chelsea Peretti of Brooklyn Nine-Nine shared this snap of her winning co-star, Andy Samberg, and his new wifey:
Heidi Klum got ready for the show with some help from her people, obviously:
Sarah Hyland showed what really goes on at those tables with her co-star, Sofia Vergara drinking tequila:
And she also showed us what goes on at the after parties. That's Taylor Swift and Hailee Steinfeld, PS:
Article continues below advertisement
Kaley Cuoco and her Big Bang Theory co-star showed off their own Golden Globes:
The Today Show showed us just what winning a Golden Globe feels like for a winner like Cate Blanchette (hint: tiring):
And Kim Kardashian and Kanye West weren't at the Golden Globes, but it sure looks like they were from the looks of this new Insta pic, eh? Go figure.
Instagram also worked directly with the Hollywood Foreign Press Association to debut their brand new InstaStop Video Q&A Station at the Golden Globes. Scores of the night's hottest stars stopped by to answer a few questions—watch the best ones below: