NEWS
'The Little Prince,' 'In The Cut' And More To Watch On TV Tonight!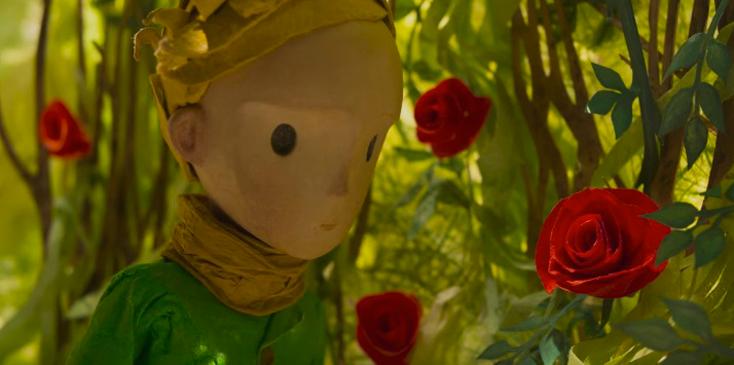 The Little Prince — Available now on Netflix
The hit movie makes its debut on Netflix!
And to celebrate the release of the film, Netflix created The Grown Up Test. The test is a fully-interactive quiz designed in the style of the beloved children's book to test how grown-up you really are after all these years, and gauge if you truly still have that "childish ability to see what's important in life."
Article continues below advertisement
Beethoven's 3rd — 7 p.m. EST on Discovery Family Channel
Richard Newton, his wife Beth, daughter Sara and son Brennan prepare for a cross-country drive to a family reunion. For Richard, it's a dream vacation. For his family, it's boredom on wheels – until the appearance of a surprise passenger: the huge, rollicking, slobbering, lovable dog, Beethoven. Richard has promised to take Beethoven to the reunion and deliver him to his owner, Richard's brother. Beth and Brennan are less than thrilled with this news, especially when the excitable Beethoven unleashes a string of canine calamities! But when two bumbling thieves threaten the safety of the Newtons, it's Beethoven who sets out to put the bite on the bad guys and forever win a place in his new family's hearts.
In the Cut — 9 p.m. EST on Bounce TV
Jay finds himself repeatedly living the same September day, using the opportunity to alter his daily interactions for the good of himself and those around him. Shawne Merriman guest stars.
MORE ON:
The Little Prince
Black Market — 10 p.m. EST on Viceland
In a vicious cycle of dependency and despair, drug addicts shoplift meat and other everyday items and sell them to cash-strapped Brits struggling to get by in today's UK.
Cyberwar — 10:30 p.m. EST on Viceland
Stuxnet was a sophisticated cyberattack on an Iranian nuclear plant that may have changed the nature of warfare forever.