NEWS
The Most Popular Workout EVER? Inside The Fitness Trend Celebs Are Still Going Crazy For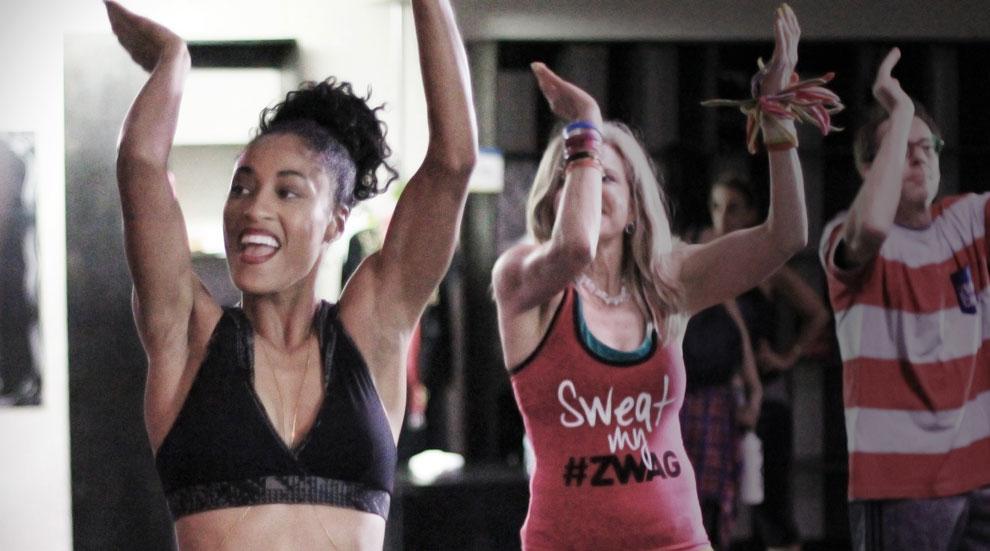 Hollywood A-listers are known for rocking the hottest bods, trying out the newest workout trends, and being at the top of their fitness game.
But with all the different workout crazes out there, one seems to consistently be on celebs' weekly rotations: Zumba®!
The dance-party workout was founded in 2001 and is enjoyed by 15 million people world-wide each and every week. It's so hugely popular with celebrities (and everybody else) because it's insanely effective and works out muscles you didn't even know you had: You can blast up to 1,000 calories per class! Plus, the exhilarating, heart-pumping dances make you feel emotionally great long after the music stops.
Article continues below advertisement
Speaking of tunes, artists like Pitbull, Lil Jon, and Daddy Yankee have taken their love of Zumba® one step further by partnering with the fitness brand to launch their music, perfect for dancing the hour away.
Daddy Yankee has said, "Zumba is a great platform because my music is a lot of rhythm and in order to do Zumba you need a lot of rhythm."
Zumba® is offered at more than 200,000 locations in over 180 countries, so you're bound to find a class near you, no matter where your week takes you. Ready to join the party? Find a class here: https://www.zumba.com.