NEWS
The Real's Tamar Braxton Shares Her Fave 'Cheap Girl' Shopping Find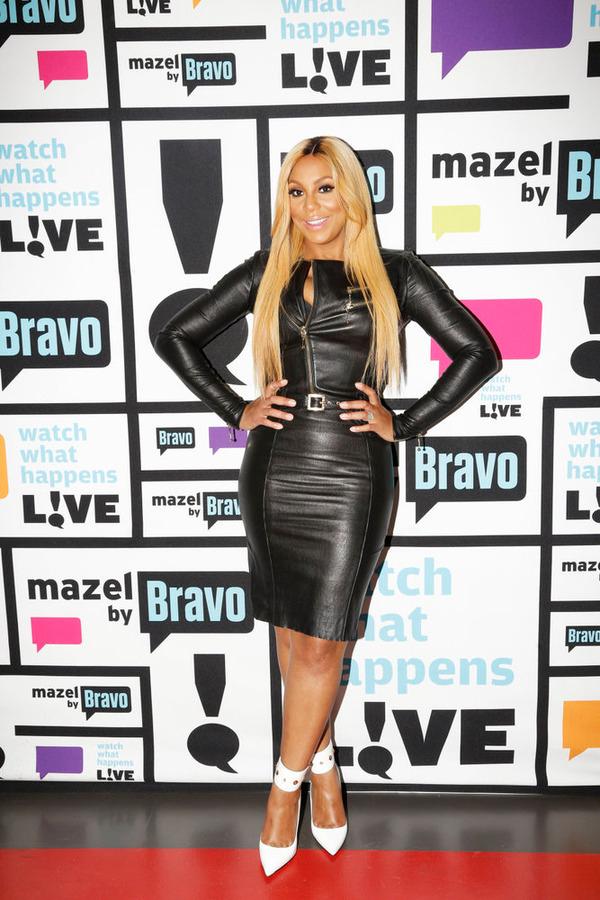 Article continues below advertisement
Tamar Braxton: I don't think so. We're not a broken ship. If we're not broken we're not going to fix anything. I'm sure along the way we'll change things here and there but right now we're happy how things are going.
OK!: What's your favorite segment?
TB: Gab Bag because I'm really into purses! There's nothing like getting a free designer bag with a bunch of stuff in it! Tap Out is another one of my favorites. That's when you really find out what's in and what's not. And I just love the girl chat, just talking about random things. I live for that.
OK! News: Carrie Underwood is Pregnant!
OK!: How much do you get to see the other co-hosts when you're not working?
TB: I see Adrienne (Bailon) quite a bit because either I'm in New York or she's here and we'll meet for a cocktail. She's a real fun cocktail girl. Tamera (Mowry-Housley) and I do brunch a lot because we have little ones. They're not too far off in age, so I see her. Loni (Love) is booked to capacity—I hardly ever see her! But I talk to her a lot—we email and call each other. And Jeannie Mai—she's always in Montana. She's got her cowboy. You didn't know that. You can't tell.
Article continues below advertisement
OK!: What fun finds do you like to share with your girlfriends?
TB: I call it Cheap Girl Shopping. I love cheap girl stores and I love to mix and match with my designer stuff so I can't wait to share my cheap girl options and clothes. I love it so much.
OK!: Where are you going right now for affordable options?
TB: Forever 21 is my number one favorite. And there's this store called Q, I'm not sure if it's across the country yet but shirts are, like, nine dollars! I get off on stuff like that. The best fitting jeans for 20 bucks!
OK! News: Ashlee Simpson and Evan Ross Tie the Knot
OK!: What's been your favorite bargain find recently?
TB: I got a great pair of Louboutins for 60 percent off! I was excited about that. It never happens in my size!
The Real premieres September 15. Check your local listings for channel and time.
What's your favorite cheap and chic shopping spot? Tell us in the comments or tweet @OKMagazine.