NEWS
Third Twilight Film Given Release Date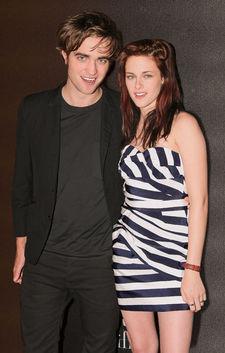 The folks behind the Twilight films are definitely trying to strike while the iron is hot. Work is all set to begin on the second movie, New Moon, based on the smash-hit teen vampire books, and now it's not only confirmed that they will definitely turn the third title in the series, Eclipse, into a movie, they've already given it a release date.
According to <a href="https://www.accesshollywood.com/summit-announces-third-twilight-film_article_14702" target="_blank">Access Hollywood</a>, <a href="https://okmagazine.com/search/pattinson" target="_blank"><strong>Robert Pattinson</strong></a> fans can mark June 30, 2010 in their calendars for the opening of Eclipse.
Article continues below advertisement
One thing that's still not certain is whether New Moon director Chris Weitz, who took over behind the camera after Twilight helmer Catherine Hardwick departed, will shoot the third film. However, it has been confirmed that both scheduled sequels (and presumably the fourth and final film) will have the same screenwriter, Melissa Rosenberg, as the first movie.
While you're waiting for the next film, check out OK!'s Gallery of New Moon Secrets!