NEWS
This Mumford And Sons Video For "Hopeless Wanderer" Is Everything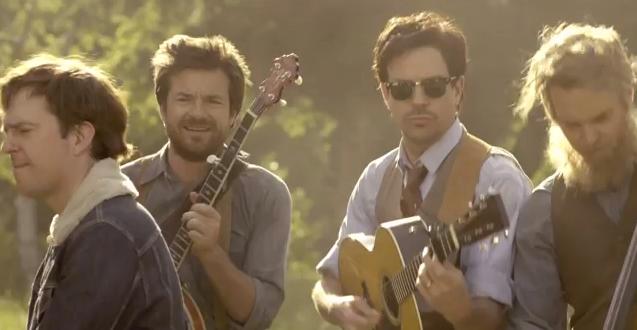 It's about time people learned! When you put Jason Bateman, Will Forte, Ed Helms & Jason Sudeikes in ANYTHING, it is infinitely better than it would've been without them.
Case in point? This brand new video for Mumford and Sons song, "Hopeless Wanderer." While a great song on it's own (seriously, real great, guys) it's kiiiinda similar to all of their other songs. So instead of having us watch the same ol' routine — you know the one: brown vests, super hard pelvic thrusted banjo playing, longing looks into the camera — the band has generously passed the baton over to our fave funny men.
Article continues below advertisement
Things to look out for:
Aforementioned pelvic thrusts
Killer tiny gold hoop earrings
Manly crying
An... interesting makeout sesh
While these are just my favorite parts, I'm open to suggestions from you — But please note: If the tiny gold hoop earrings don't end up on your Favorites List, you're dead to me. Enjoy!
youtube=https://www.youtube.com/watch?v=rId6PKlDXeU&w=560&h=315
What'd you think? Should the Jasons, Ed, and Will be in every music video until the end of time? Seriously, what did you think of the hoop earrings? Share in the comments or tweet me @OKMagazine.