NEWS
Thom Felicia's Designer Style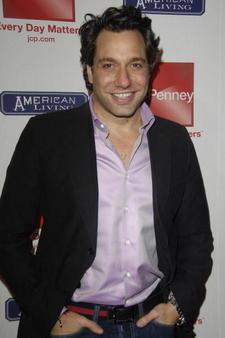 Most people know interior designer Thom Felicia as the hip designer on Bravo's Queer Eye for the Straight Guy. When Queer Eye ended, Thom went from helping straight guys clean up their act to helping women with design needs on Dress My Nest, on the Style Network. Thom spoke to OK! about life after Queer Eye, and his new breast cancer awareness project.
When you signed on to Queer Eye, did you have any idea that it was going to be the hit that it was?
Article continues below advertisement
When Queer Eye came my way, I was nervous. I've worked so hard to do what I'm doing and I wasn't sure it would be a good thing or a bad thing. But then you think, how many people are really going to see it? We had no idea that it would ever be what it was.
Do you still talk to your Queer Eye co-hosts?
The five of us had so much fun and we still talk all the time.
So after five years of working with clueless straight guys, you're now working with women on Dress My Nest.
For me, it was a nice transition. Dress My Nest is for women who have great taste and fashion aesthetic whose taste doesn't translate to their home because they don't have the means or skill to wrap their heads around interior design.
Your show tapes in L.A. but you live in New York. How do you get it all done?
I have a lot of frequent flyer miles!
And you're also working with Counting Sheep for the Cure.
Article continues below advertisement
I'm proud to be involved with the Counting Sheep for the Cure bedroom makeover contest done in conjunction with Serta and the Susan G. Komen Breast Cancer Foundation. We gave two women affected by breast cancer complete bedroom makeovers — an environment that's comfortable that they could escape to and experience luxury and comfort.
Have you been personally impacted by breast cancer?
I lost my mother to breast cancer and I have friends and clients who are battling breast cancer. This is a great way for me to incorporate what I do as a designer and be a part of this crusade.
What else is on your plate?
Doing a textile and fabric line, rugs, furniture line, and then a book coming out this fall. The overall concept is a guide and a how-to for people who like and want design and aspire to great living.
The new season of Dress My Nest debuts March 12 at 8 pm.