NEWS
Three-Year Jail Term Recommended for Wesley Snipes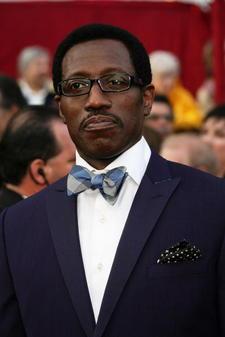 Prosecutors are recommending a three-year prison sentence for Wesley Snipes for tax evasion, according to a court filing released – appropriately – on Tuesday, tax day.
Per the papers, filed by U.S. Attorney Robert O'Neill, the actor also ought to pay a $5 million fine for his "brazen defiance" of tax laws that cheated the government out of $41 million.
"This case cries out for the statutory maximum term of imprisonment, as well as a substantial fine, because of the seriousness of defendant Snipes' crimes and because of the singular opportunity this case presents to deter tax crime nationwide," the attorney writes.
Article continues below advertisement
The documents also claim that Wesley and two cohorts "brazenly waged a campaign" against the Internal Revenue Service by mailing fake claims and filings to the agency, in addition to making "frivolous" Freedom of Information Act requests for IRS records.
Wesley was convicted in February on three misdemeanor counts of willfully failing to file tax returns from 1999-2001. The maximum sentence of each count is one full year. The Blade star avoided penalty for two felony counts of fraud in seeking refunds from other years and filing false claims.