NEWS
Thursday TV Lineup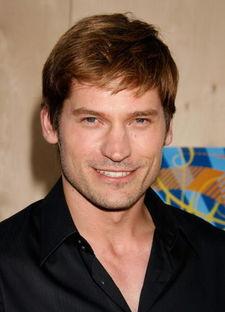 Cancel my plans, I got a full TV viewing schedule tonight! American Idol will reveal who's made it in the top 12 (David Cook all the way!), followed by the second episode of the new time-bending series New Amsterdam.
I chatted with the show's hunky star Nikolaj Coster-Waldau, who says that in tonight's episode, we see how John lived in the 1940s. "And it explains why Omar is the only one that really knows John's secret," he teases. Nikolaj also revealed that actor Orlando Jones will pop up this season in a guest role. Catch New Amsterdam Thursday at 9 p.m. on Fox.
Article continues below advertisement
On tonight's Make Me a Supermodel, the kids prove they're hot, milling the sales racks at Bloomingdale's in New York City as they pimp the department store's "Hot" campaign. But as Supermodel judge Jennifer Starr explains, it's not just about showing off the clothes on their backs. "They have to know how to sell a brand and be able to talk about what they're wearing," says Jennifer. I was kind of bummed to learn she didn't to keep one of the animals from the giant headpiece catwalk competition two weeks ago. "No, I didn't," she laughs. "But I live near a farm, so I get to see animals regularly." Make Me a Supermodel airs at 10 p.m. on Bravo.
I also plan to check out the new series Terminal City, which follows a woman who's been diagnosed with cancer and lives out her ordeal on her own hit reality TV series. Gil Bellows of Ally McBeal fame stars as her devoted husband. "It really takes a look at how people can be hyper-scrutinized on reality TV," he shares. "Her husband has been the one that keeps things together in the family, but the show is making it a tough road for him to function." And, yes, Gil still looks fondly back on his McBeal days. "Calista Flockhart, Jane Krakowski and Peter MacNicol, we used to laugh a lot," he recalls. "We'd just get into something and start laughing, a good five to 10 minutes, rolling on the floor kind of laughter."
Well, that dancing baby was kind of a riot! Terminal City premieres tonight at 9 p.m. on the Sundance Channel.