NEWS
Tia Carrere Gets Fired on 'Celebrity Apprentice'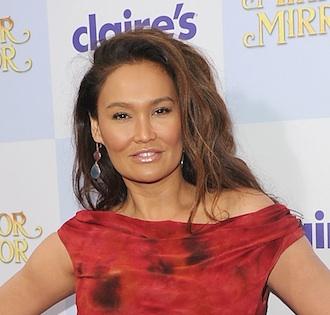 Another week, another episode of backstabbing, fighting, and yes, firing! Last night on Celebrity Apprentice another celeb was sent packing and it was none other than Tia Carrere.
OK! NEWS: DONALD TRUMP FIRES TWO CELEBS ON CELEBRITY APPRENTICE
Here's why: The challenge was making a viral ad for the O-Cedar ProMist Spray Mom. The guys figured out they would create a spot to highlight the macho image and timing of Lou Ferrigo as he danced with a mop.
Article continues below advertisement
As for the women, they created a catchphrase and played on sexual innuendos, "What's your number?" It related to the number of um, "mops" they've owned during their lifetime. Considering the men won the challenge, this left the women in the heated boardroom.
OK! NEWS: CELEBRITY APPRENTICE FIRES VICTORIA GOTTI
Aubrey O'Day said Tia "has twenty-something years of experience on me...I'm overshadowing her at 27. That's a problem. You should fire Tia because she's project manager."
And on that note, Tia instigated her own departure. She asked Donald Trump, "If I throw myself on the knife, will you fire another person on the team as well?" When he indicated he didn't intend do, she responded, "Ok, then I have to take responsibility."
You can guess what happened next: The words, "Then Tia, you're fired," were muttered out of The Donald's mouth. He added, "Go ahead. Get out."
Do you think someone else should have gotten the boot instead? Sound off below!