NEWS
Tia Mowry-Hardrict Runs Miles For Melanoma, Launches Milky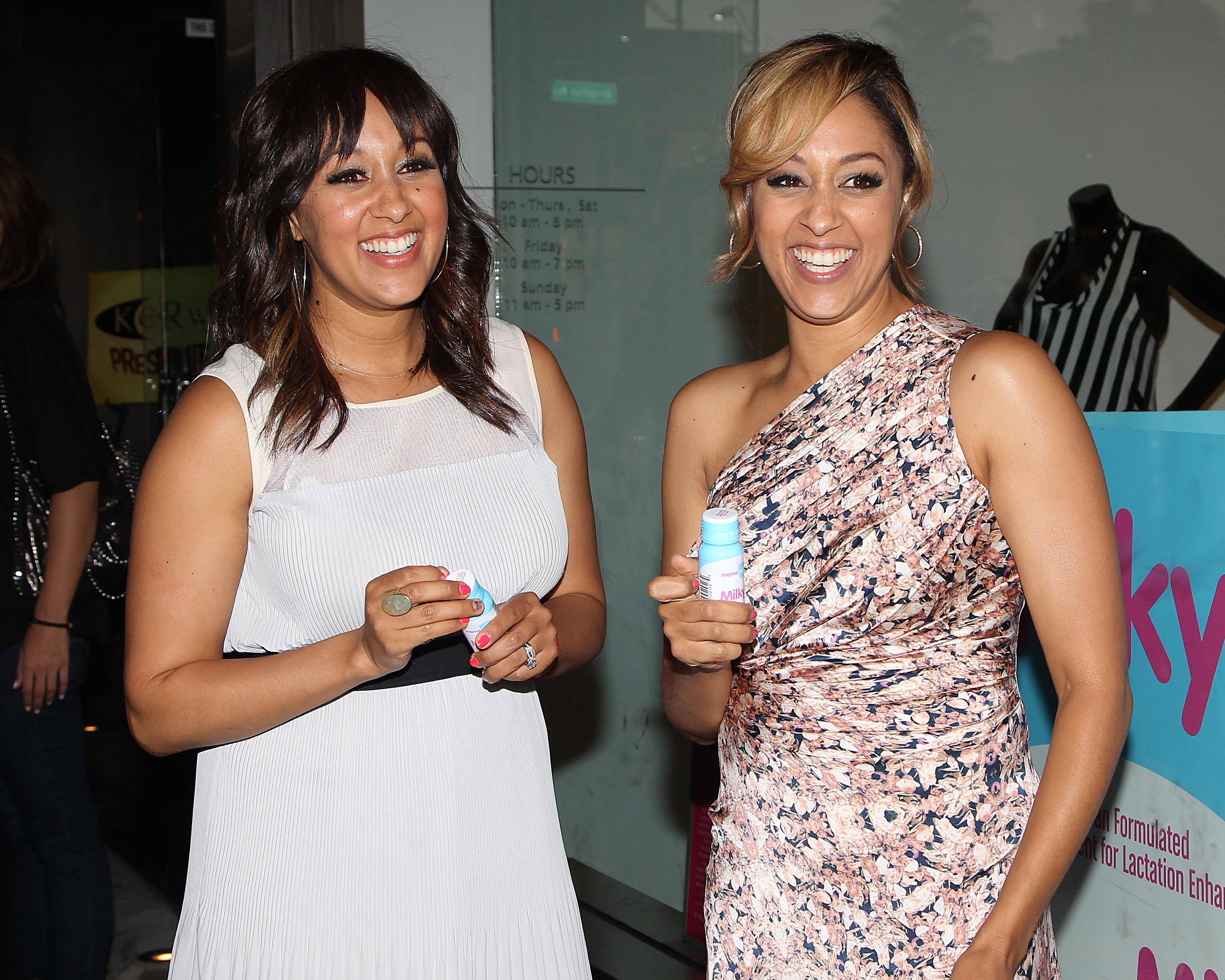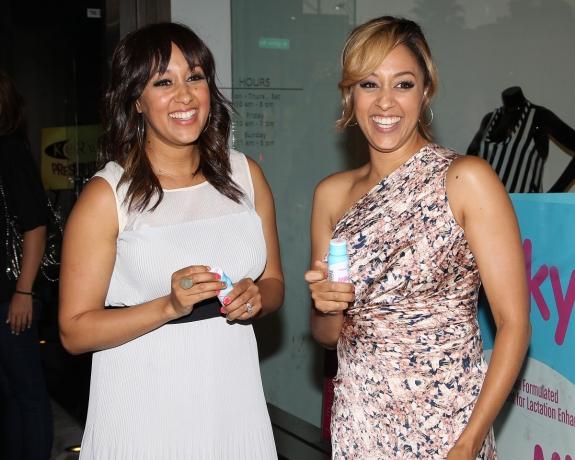 It's no news that Tia Mowry-Hardrict is one busy lady, between her Style reality show Tia & Tamera with twin Tamera Mowry-Housley, a new gig on Nick Mom's upcoming series Instant Mom and launching a product for breastfeeding mothers called Milky with Tia, the multi-talented lady is always on the move. But on Saturday Tia was on the run, literally, with husband Cory Hardrict by participating in the 2nd Annual Miles For Melanoma 5K at Universal Studios in Los Angeles. The go-getter slowed down long enough to chat with OK! exclusively about Milky, charity work and the cute stuff her 22-month-old son Cree is doing.
Article continues below advertisement
OK! News: Pete Wentz Is One Of Hollywood's Most Likeable Guys—Find Out Why!
OK!: I heard the launch event for Milky was a huge success—tell me about it!
Tia Mowry-Hardrict: The store could only hold 150 people. The president of Destination Maternity, his name is Chris, he said that he had gotten 280 RSVPs, so we had cops outside. I was like, "Oh my God! This isn't what I was expecting!" But it was so amazing, so great just to see all of these pregnant women or women who are postpartum with their kids and their babies. It was a lovefest. I had a blast. Even our husbands,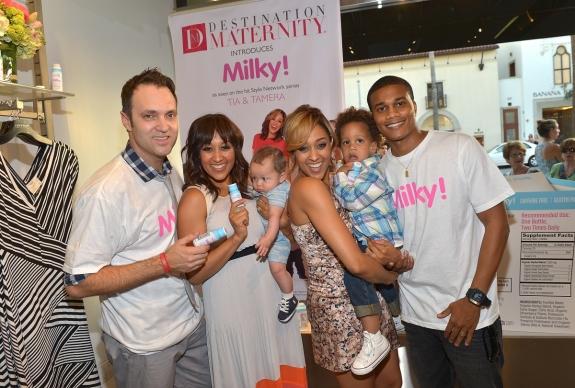 even they wore Milky t-shirts. They're so supportive.
Watch: Stars Reveal Who The Sexiest Celebs Are At OK!'s So Sexy Party
OK!: Can you explain the concept of the product?
TM: It's an herbal supplement that helps promote breast milk. It's all organic so we have organic fennel, organic chamomile, organic fenugreek, which is the main herb that helps with milk production. There's nothing like it on the market, its more practical for moms. The only thing that's out there right now is fenugreek in a teabag form. You have to steep it or they have it in a pill form, which is not as potent. You have to drink the tea four times a day. I was taking it during the summer and it was disgusting. Every mom will tell you it's disgusting. So I was like, "We need to have something, just because it's organic and it's good for you doesn't mean we have to suffer." It's (Milky) really good. It's a strawberry flavor. It's all organic. We sweeten it with Stevia.
Article continues below advertisement
Watch: Justin Timberlake Scores a Major New Role
OK!: How do you take it?
TM: It's in a 2.5 oz bottle. You just drink it as if you would drink down a shot. You take it in the morning and then at night. That's it. So instead of drinking those four cups of tea, you just take this in the morning and night. It's more practical. You can just throw it in your bag. You can travel with it.
OK!: I've heard those teas are terrible.
TM: That's why we made this because I had a problem after three months, I couldn't breastfeed anymore. I was devastated. I cried. When I gave my son his first bottle of formula I couldn't even go get it. My best friend had to go buy it for me. You want to provide your child with the best and you know that breast milk is the best. That's one of the main reasons my sister and I decided to do this—to help more moms out there.
Article continues below advertisement
Watch: Eve Dishes on Fashion, Beauty, Music and More
OK!: Any fun Cree stories to share?
TM: Yes! My son is hilarious. What's really cool, he's at an amazing milestone right now because he's speaking Spanish. He's takes a Spanish class on Mondays and if you ask him in Spanish where's your head, where's your nose, he can point. I'm very impressed. Of course every mom is really impressed with their child but I'm really impressed with how quickly he's picking up the language. Also, he sits down and watches Curious George. It's his favorite. My son goes, "Eee, eee, eee" like a monkey.
OK!: Are you a runner?
TM: I don't run. But what I do is dance cardio and that's so much. What's really cool is I do this dance cardio in an 81 degree room. It's 81 degrees and you're dancing for an hour with maybe a 10 minute break for some water. You don't realize how conditioned you are in regards to cardio. While we were running this my husband's like, "Tia, stop!" I'm like, "C'mon, Cory, let's go!" So that's what I do—dance cardio.
Article continues below advertisement
Watch: Rehab Taught Demi Lovato Who Her Real Friends Are
OK!: Style gets involved with some great charities, what do you like about participating in these kinds of events?
TM: One thing that's really, really great about Style is that they're always participating events for charity and I think it's always important and amazing to give back. This charity in particular (Melanoma Research Foundation) is really important to me because it's a type of cancer. I've been affected by cancer so much with the people around me. I had a really good friend that had cancer. She survived it thankfully but it was so difficult to see her go through this. I've had two uncles who lost their lives to cancer on my mom's side. One brain cancer, one stomach cancer. It took them so quickly. That's another reason I'm so healthy about my diet because I see it around me. My husband's mom died from leukemia. This was really important for me to get out and support. If I can do anything to bring any type of awareness or help in any way I'm there.