NEWS
Tiger Had Help Hiding His Tracks in the Past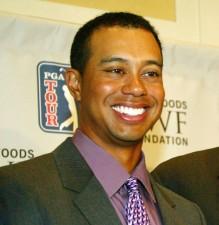 Apparently, Tiger Woods was able to keep his tracks covered before with the help of his lawyers and PR firms. According to sources cited by TMZ, Tiger needed help out of a sticky situation with an Orlando woman who hooked up with Tiger, but unlike these more recent affairs coming to light, it was several years before he was married to Elin Nordegren.
TMZ sources said Tiger had met a cocktail waitress at an Orlando bar and then drove off with her, pulled over and parked on the side of a secluded road.
Article continues below advertisement
A cop car drove past and pulled over to approach the car. According to sources, there was an exchange between the officer and Tiger, but no arrest or citation appears to have been made.
Someone who worked for Tiger said his PR firm and lawyer were worried the woman would sell her story, so they "negotiated a carefully-crafted settlement" with her.
The sources said there were other similar situations that Tiger needed help from his team hiding because they "could reflect negatively on his squeaky-clean image."